As someone with a rather annoying hair loss problem, I've naturally grown to crave a trip to a hair specialist. But this admittedly hairy problem was never a priority.
Until now.
After seeing the promotions at Topp Care Hair Solutions, I figured; if not now, then when?
Topp Care Hair Solutions
Lest you've yet to hear of it, Topp Care Hair Solutions is a US Trichology Certified Hair Loss Specialist that provides solutions for men, as well as ladies, of all ages.
Topp Care uses natural Western Botanical ingredients such as thymus serpillum, horse chestnuts, maidenhair fern, almond oil, horsetail and thuja orientalis. These high-quality ingredients possess properties that promote hair growth and scalp health.
All treatments are administered by Topp Care's US Trichology Institute Certified Specialists and professional scalp therapists.
A Newbie's Guide to What to Expect When You're Going for Your First Hair & Scalp Treatment at Topp Care
So I was all ready to get my first-ever scalp treatment session, but I was feeling a little antsy.
How does it work? Are they all going to laugh at the state of my scalp?
If you share similar concerns, don't fret because you're in very safe and professional hands.
So when I turned up for my appointment, I received a very gracious welcome to a consultation room at the side, where I was passed a questionnaire to fill in my particulars. And then, it was on to the in-depth hair and scalp analysis.
Contrary to what some may perceive, it doesn't involve a whole MRI machine. It's pretty simple and straightforward, and before long, I was exposed to the state of my scalp.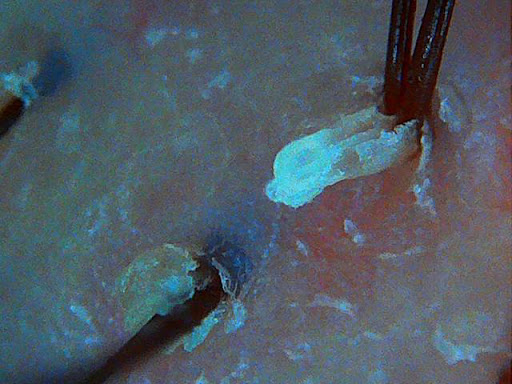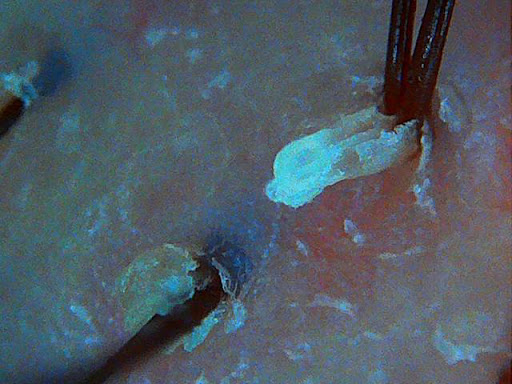 Yeah, pretty nasty stuff. It's supposedly the decades-long result of not washing my hair correctly, so you can see leftover wax and whatnot clogging my hair follicles. The hair & scalp specialist then told me that my scalp condition was greasy with a bit of dandruff and that my pores were congested. And my scalp was sensitive, which explains the red spots.
Yeah, it was a whole lot to take in. And I found myself wishing that I had taken proper care of my hair and scalp in the first place. Perhaps I should have slept earlier and kept my stress levels low too, because those are also vital factors.
But, well, there's no point crying over it. Plus, it's alright because this is what the treatment is for. And so… to the treatment centre!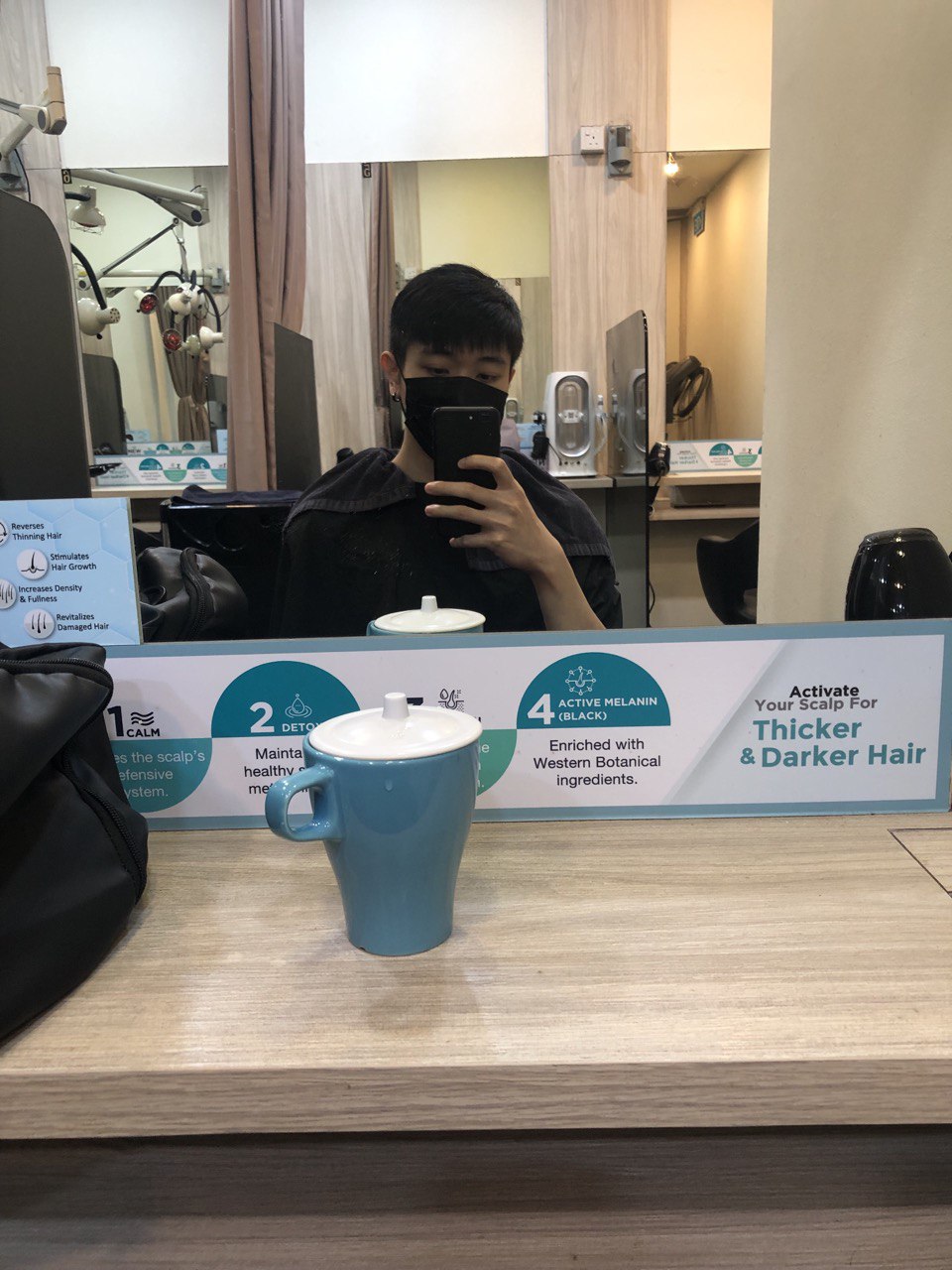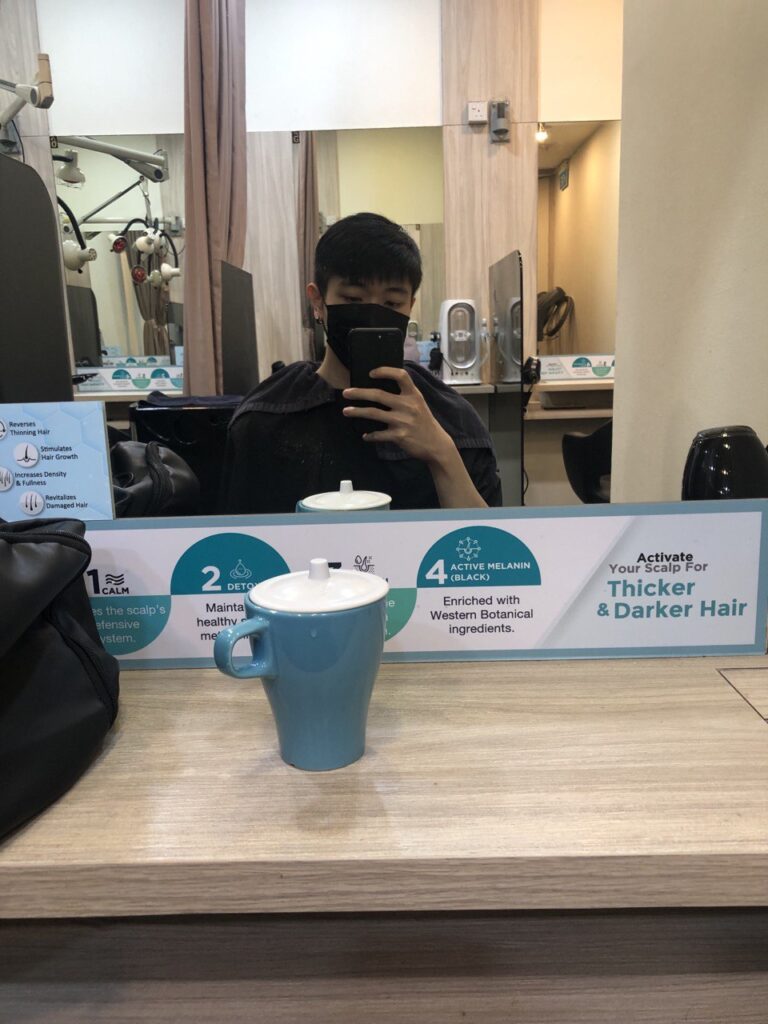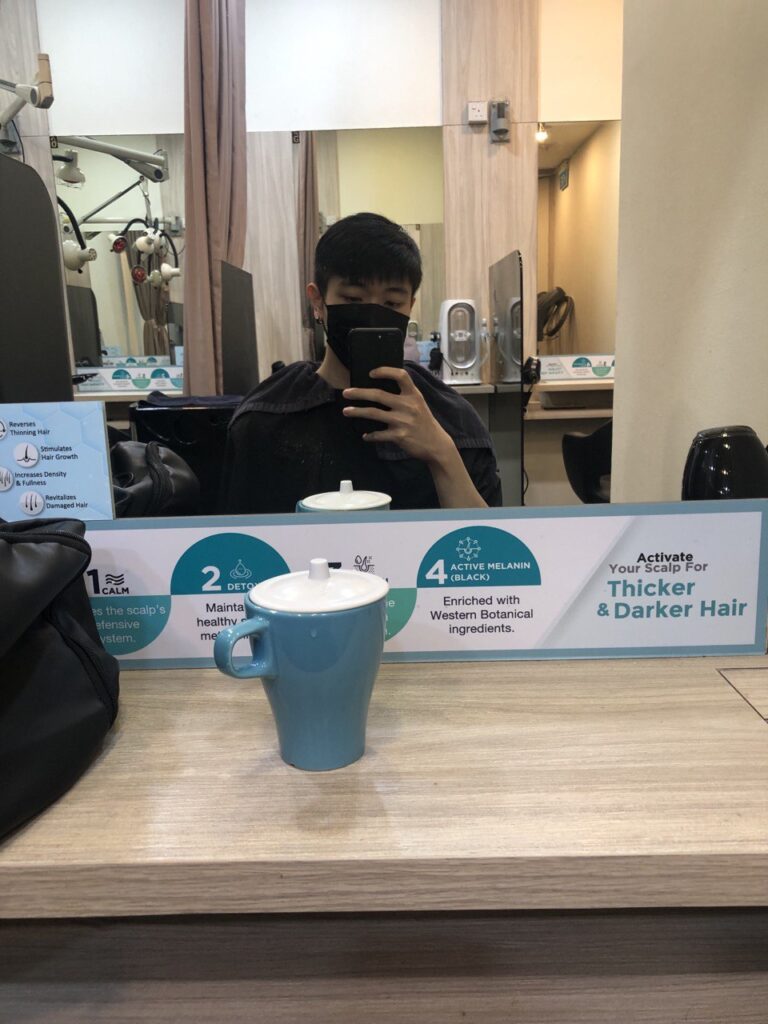 Oh yeah, free chrysanthemum tea ftw.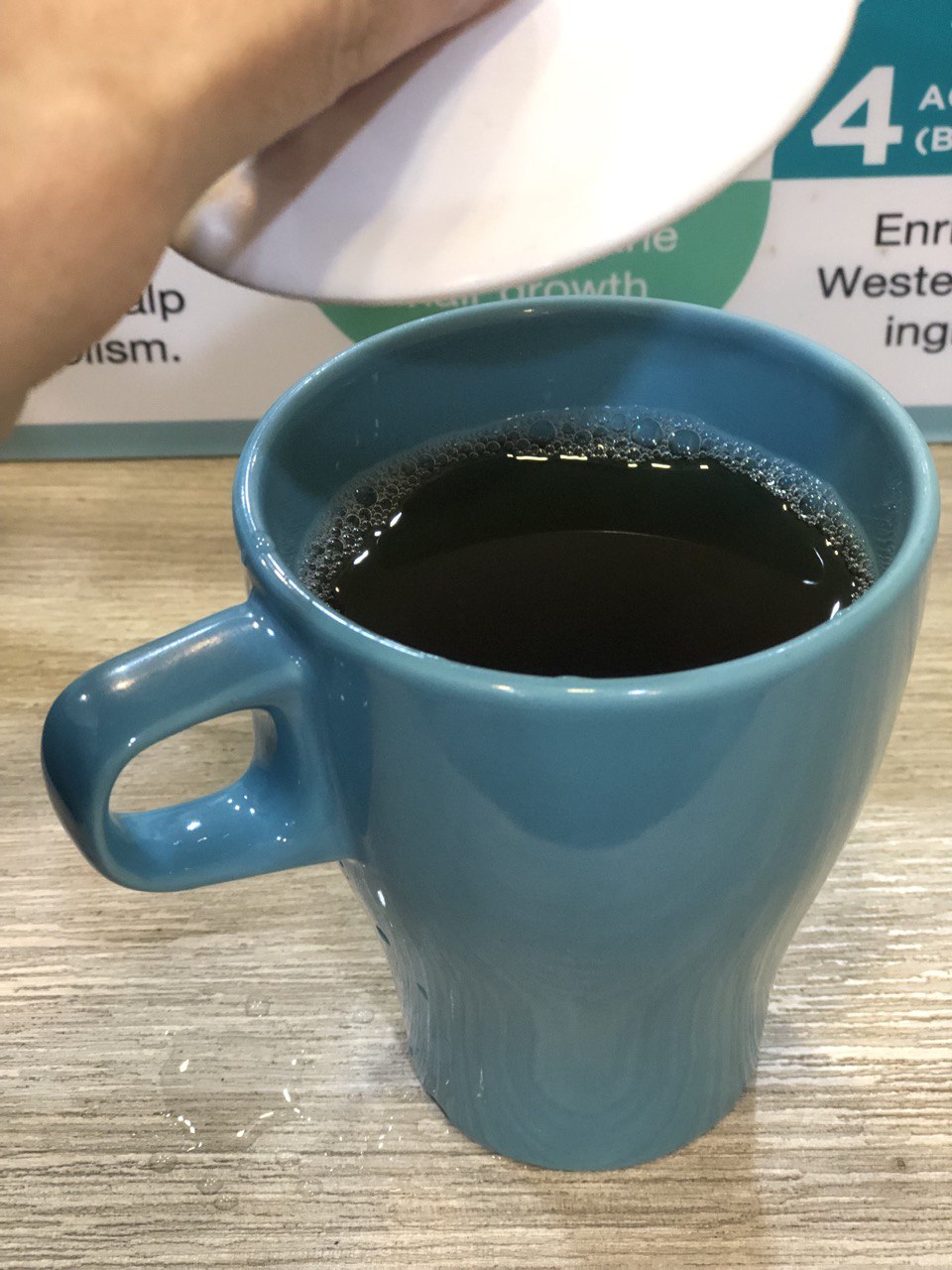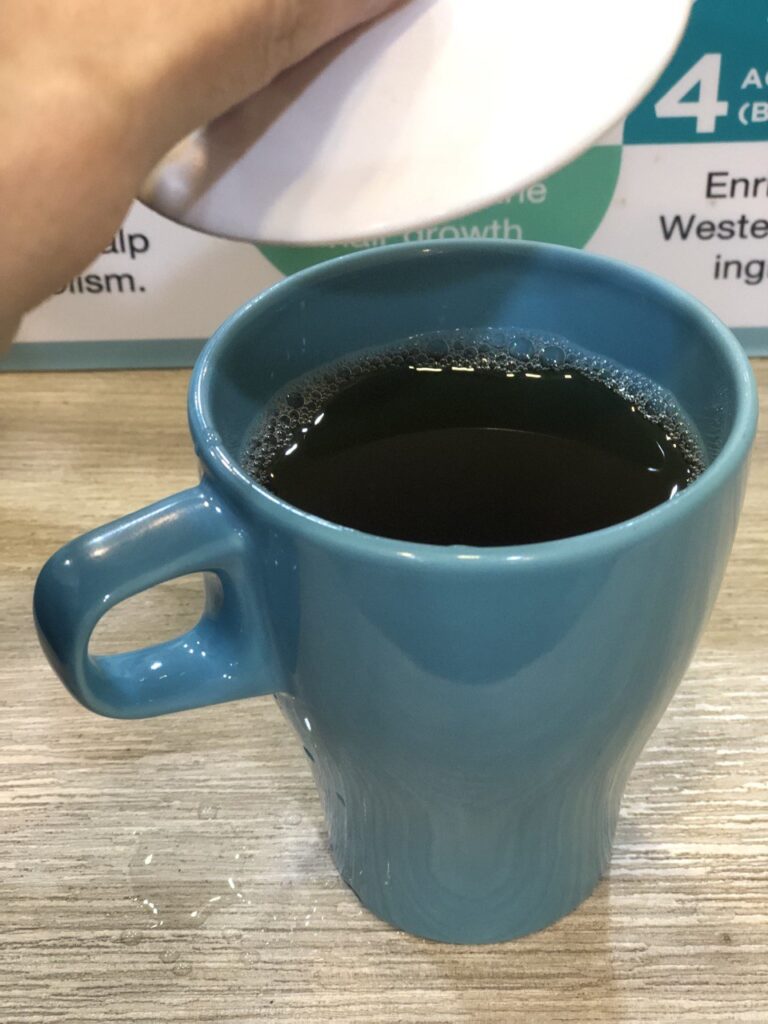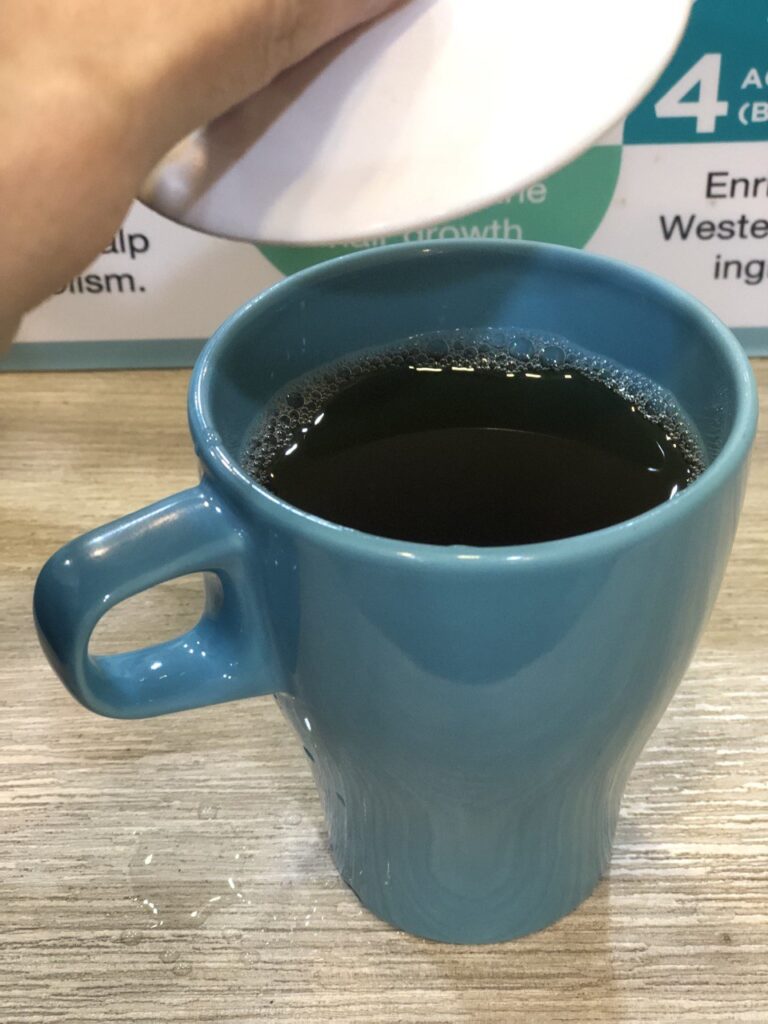 Deep Scalp Cleansing and Dead Sea Masque
So first up, we had some deep cleaning to really cleanse my scalp first.
The deep cleansing hair spray is formulated with natural plant-based ingredients, so I felt pretty safe.
Thereafter, my scalp was given a Dead Sea masque treatment, which was really necessary considering how clogged my hair follicles were and how congested my pores were. By applying the Dead Sea masque, accumulated oil and dead skin will be removed from my pores and follicles, and there's also a detoxifying effect for intense deep scalp cleansing.
Just what my greasy scalp, clogged hair follicles and congested pores needed.
Also, the masque balances and regulates sebum production, and is rich in mineral content. It is also able to absorb impurities.
For something with such an ominous name, its effects are pretty darn angelic.
And then I just had to wait for 20 minutes for the masque to work its magic. It looks funky, but thankfully each patron had their own private space, so I still felt pretty comfortable.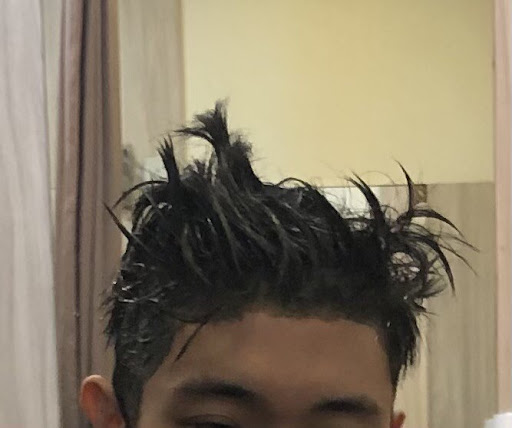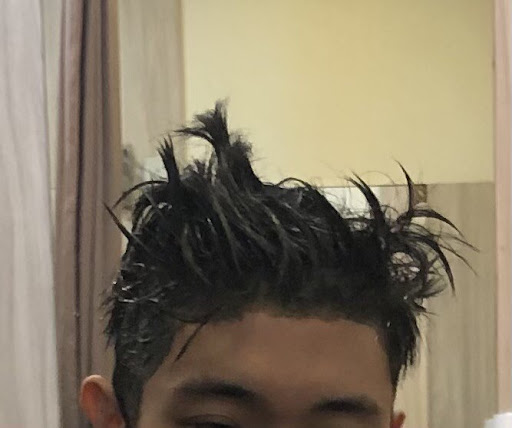 The hair & scalp specialist in charge of me also left me to my own devices during that time, so I didn't feel stressed or pressured. So if you're shy or lean more towards the introverted side, this would be pretty chill.
Botanical Wash
After the 20 mins were up, I was directed to a slick-looking hairwashing basin, where I had the masque cleaned right off before I was given another pampering botanical wash.
Throughout the process, I engaged in a friendly chat with the hair & scalp specialist and inquired about a few things that intrigued me. For instance, do guys normally do this?
To my surprise, she said yes. Though females are still predominant, males of all ages do turn up for hair treatment: from 20-year-olds to 50-year-olds. Apparently, hair loss is not that uncommon amongst men, as it could result from stress, genetics and other considerable factors. And while some would shy away from such treatment centres because of embarrassment (like me for a long period of time), it seems that many men and women have chosen to prioritise their hair and scalp health. 
The hairwashing session itself was a splendid one. The specialist made sure to apply just the right amount of force, and she constantly made sure that I was not in discomfort. I also liked the scent of the shampoo that was being applied: a light herbal scent that didn't come off strongly.
After my wash, I had this towel wrapped around my head, and it was on to the next step.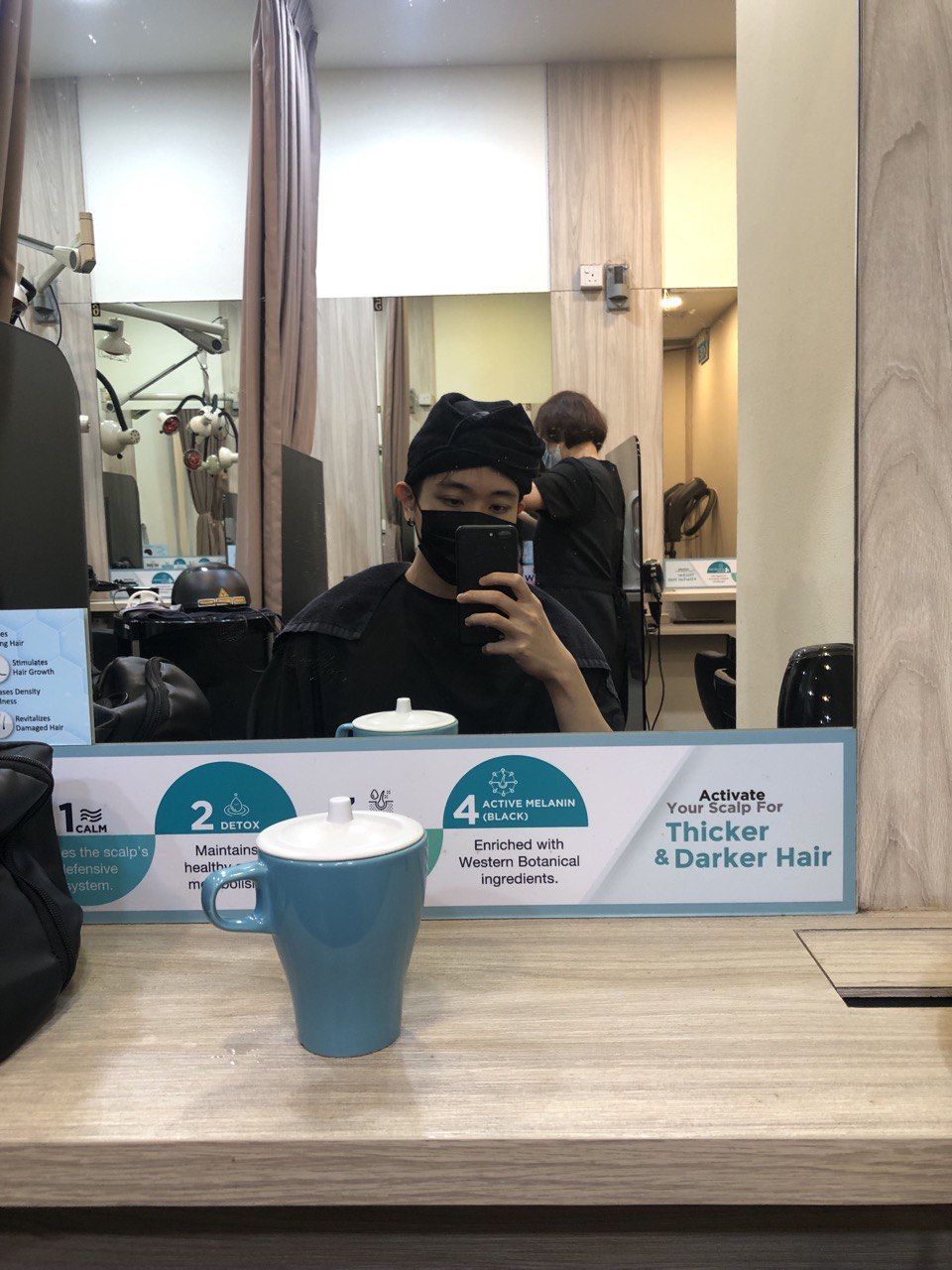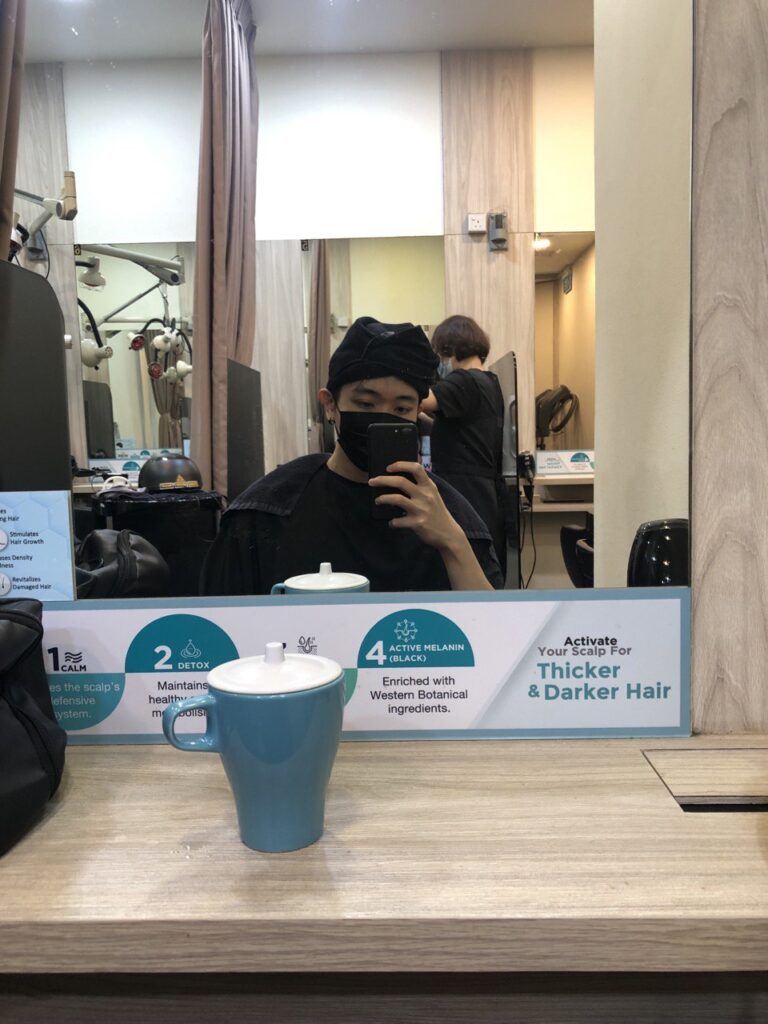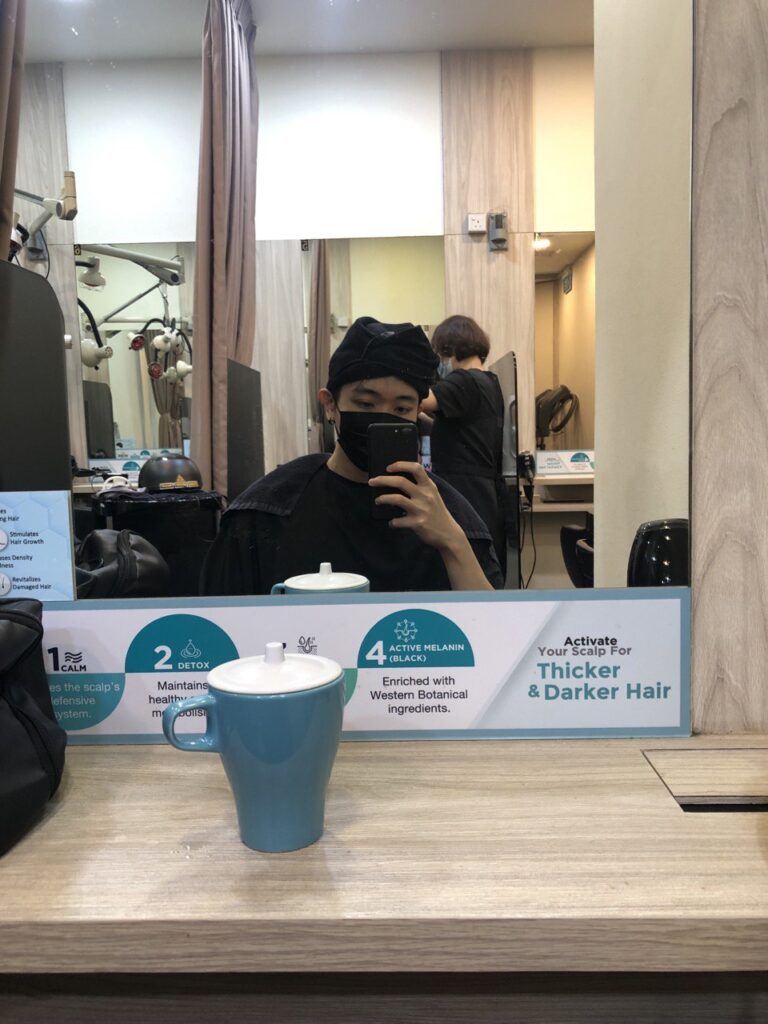 Botanical Lotion 
Being an utter newbie to the hair treatment centre scene, I was confused about what an ampoule was when I was told about it. And then I googled it and was like, oh: it's a small, sealed glass jar containing a liquid.
So it's hair nourishing time, eh.
The specialist carefully applied a lotion to my scalp, one that would help to improve hair health and growth. Apparently, it contains Panax Ginseng Root and Thuja Orientalis extract, ingredients known to promote hair growth and rejuvenate the scalp.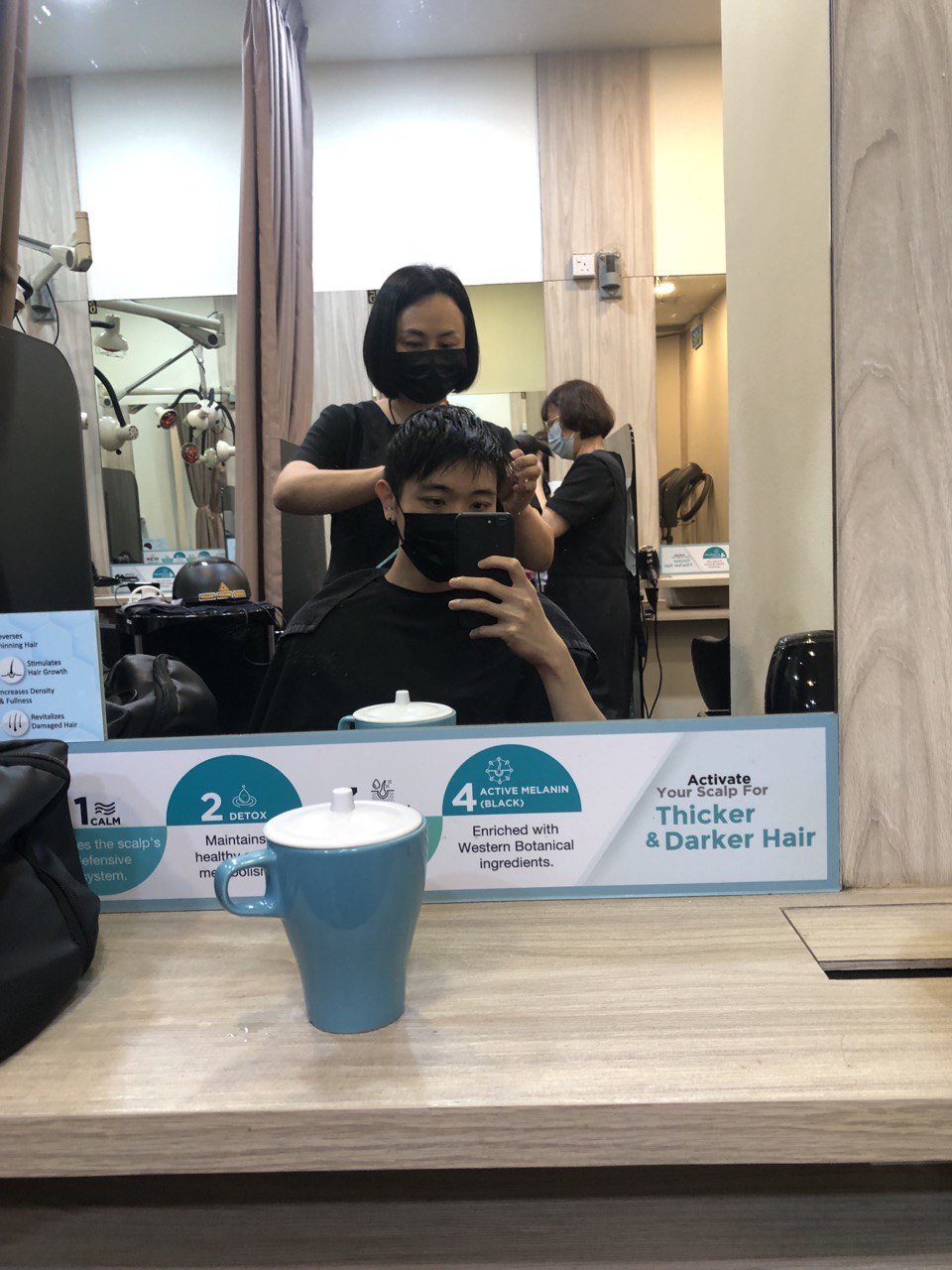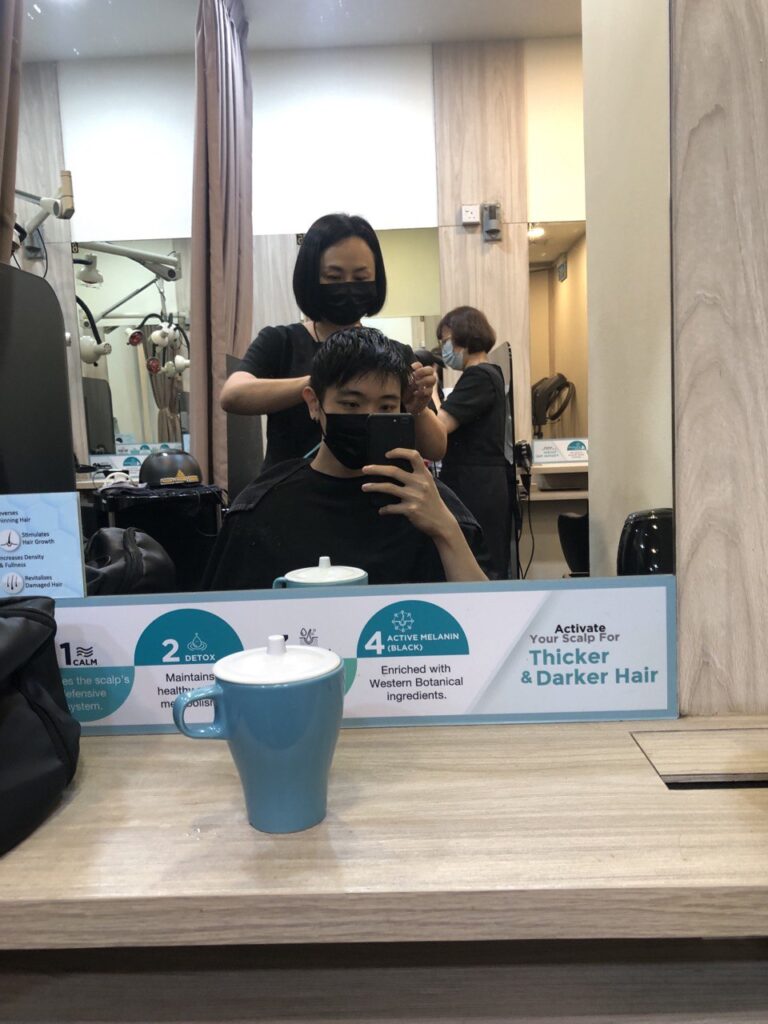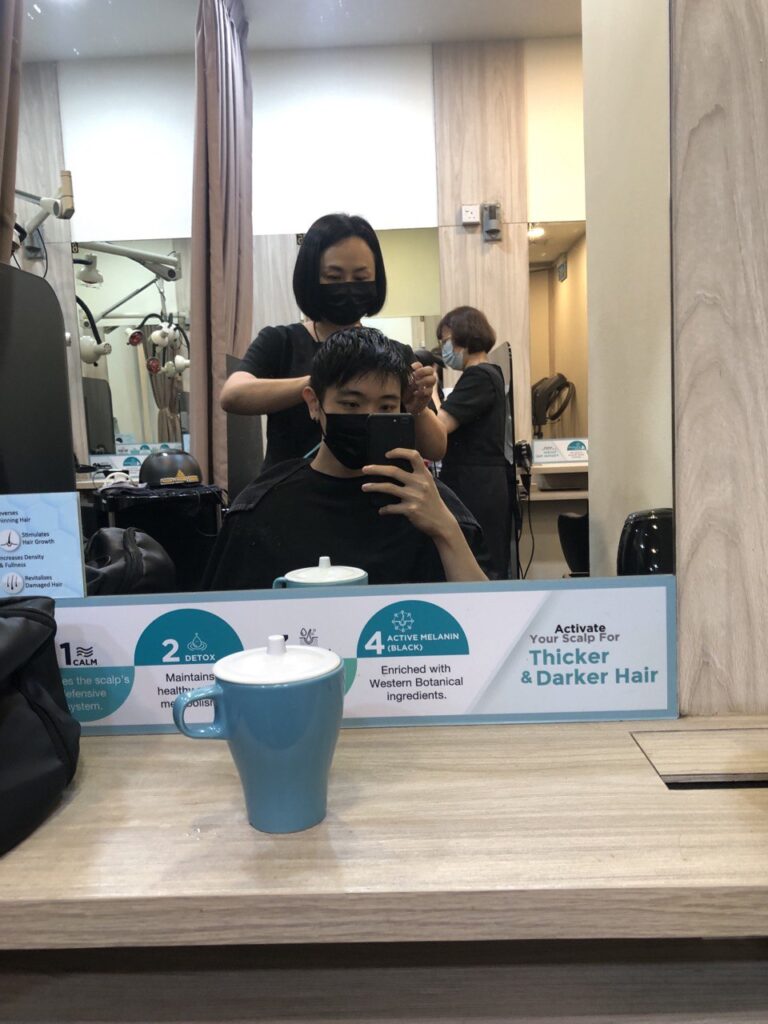 I was pleasantly surprised to be given a scalp and neck massage – it works to boost hair growth by stimulating the hair follicles, and also ensures absorption of the botanical lotion goodness. I was sceptical initially, but all doubts flew out of the window when the massage began.
How do I put it? It felt soothing to the touch, and really helped to relax my mind.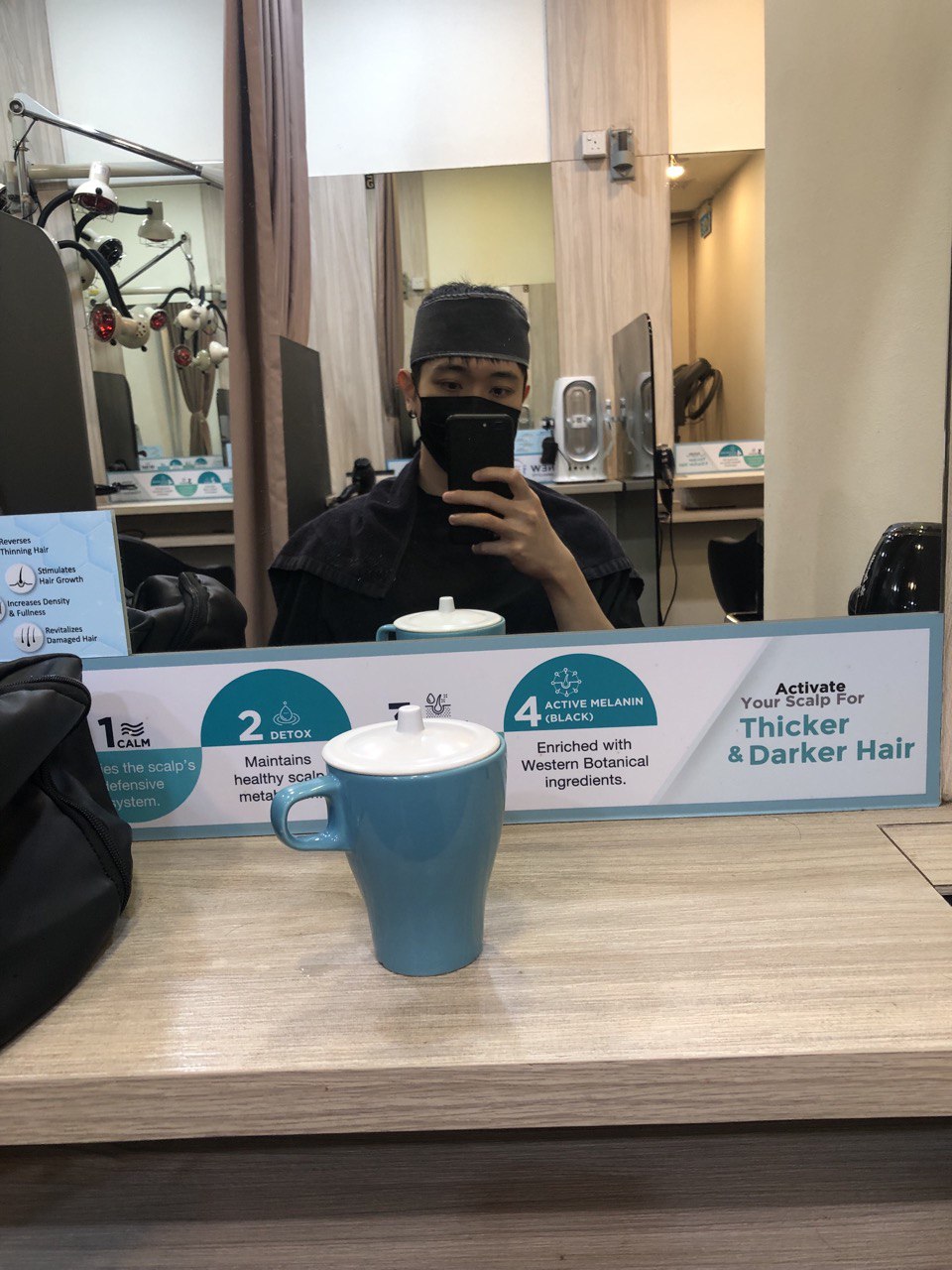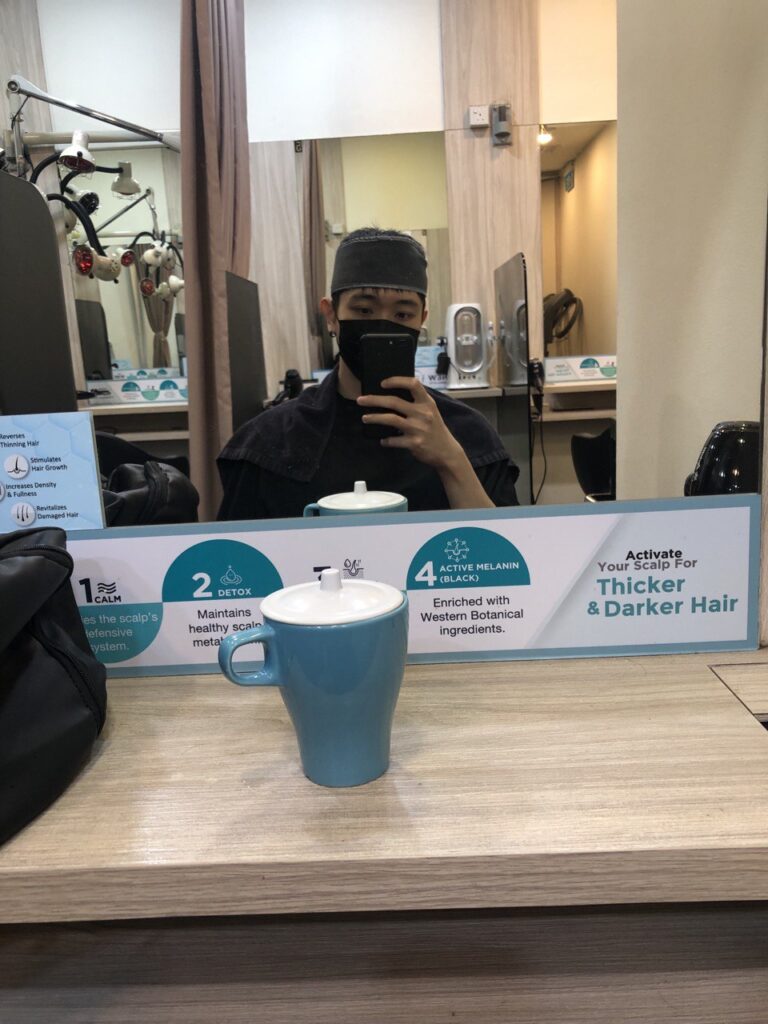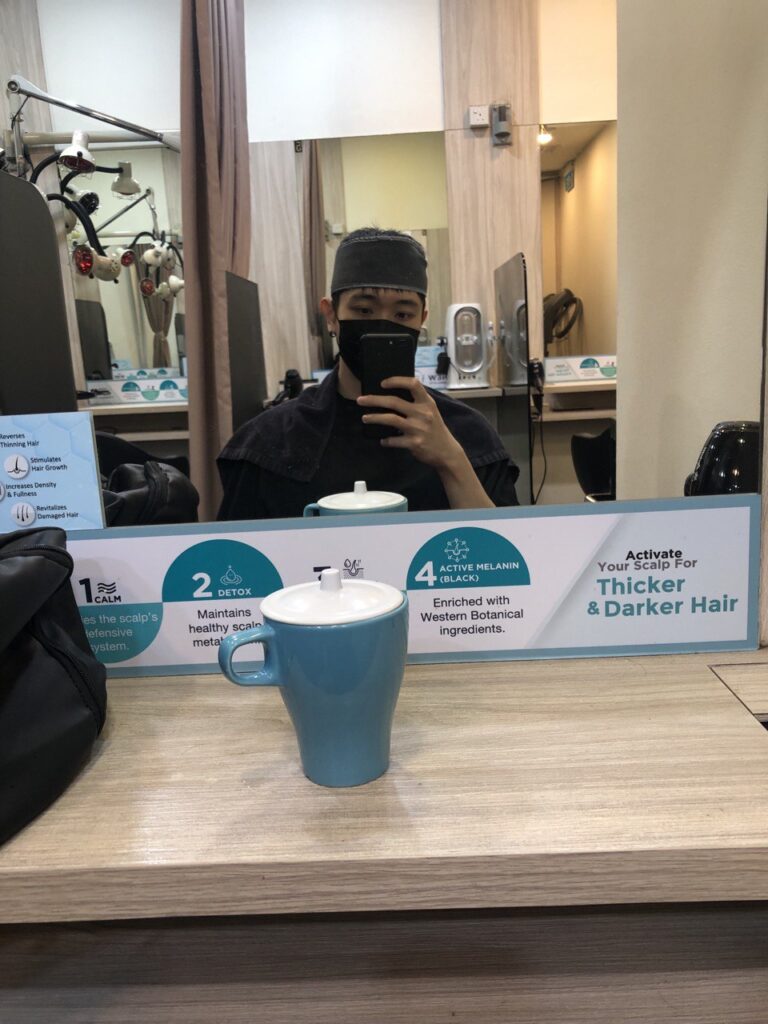 I was feeling relaxed by this point. Customer service has been an enormous plus point thus far: the specialists were friendly without overdoing it, and they were splendidly professional when it came to the treatment process. 
There was also no point in time when I felt uncomfortable or insecure, despite my scalp issues. As such, I was somehow able to feel at "home" even amidst total strangers.
Laser for Hair Growth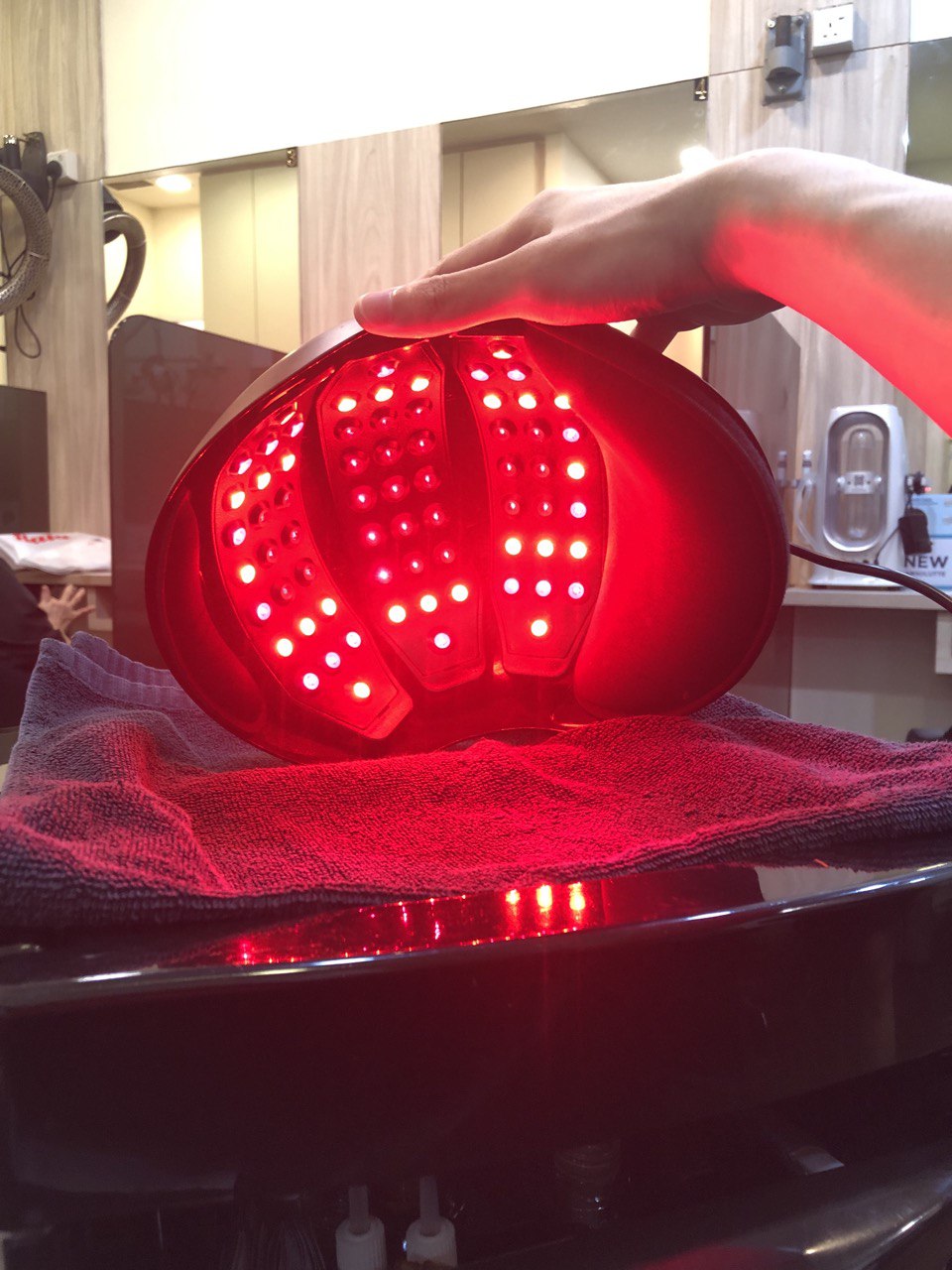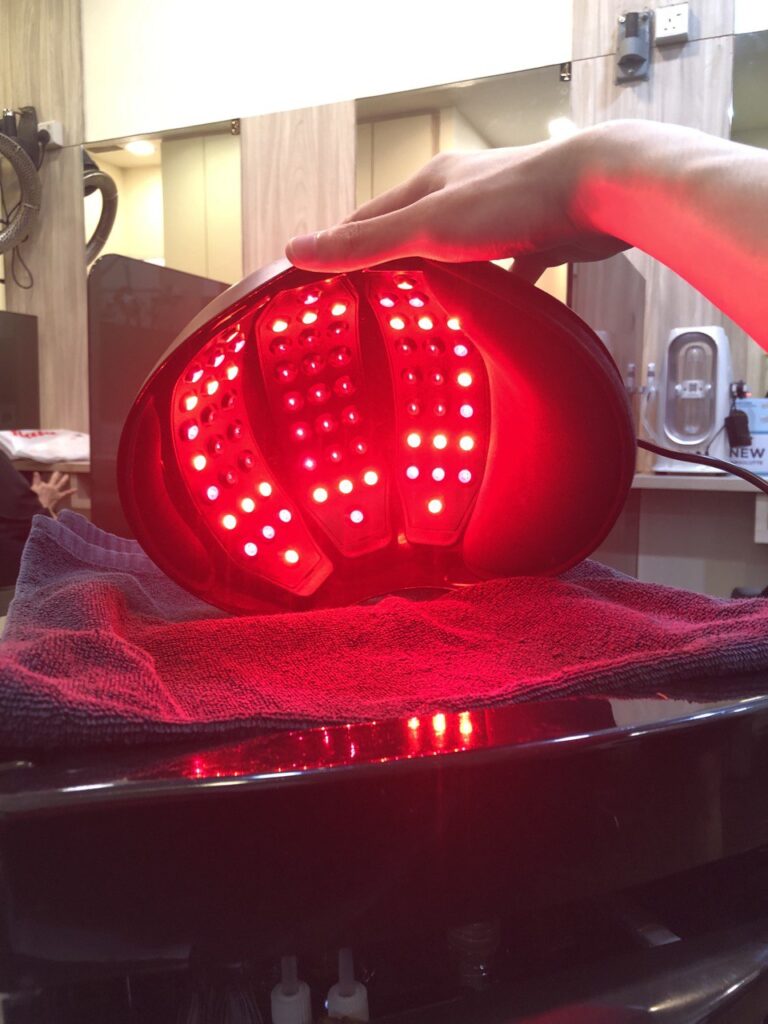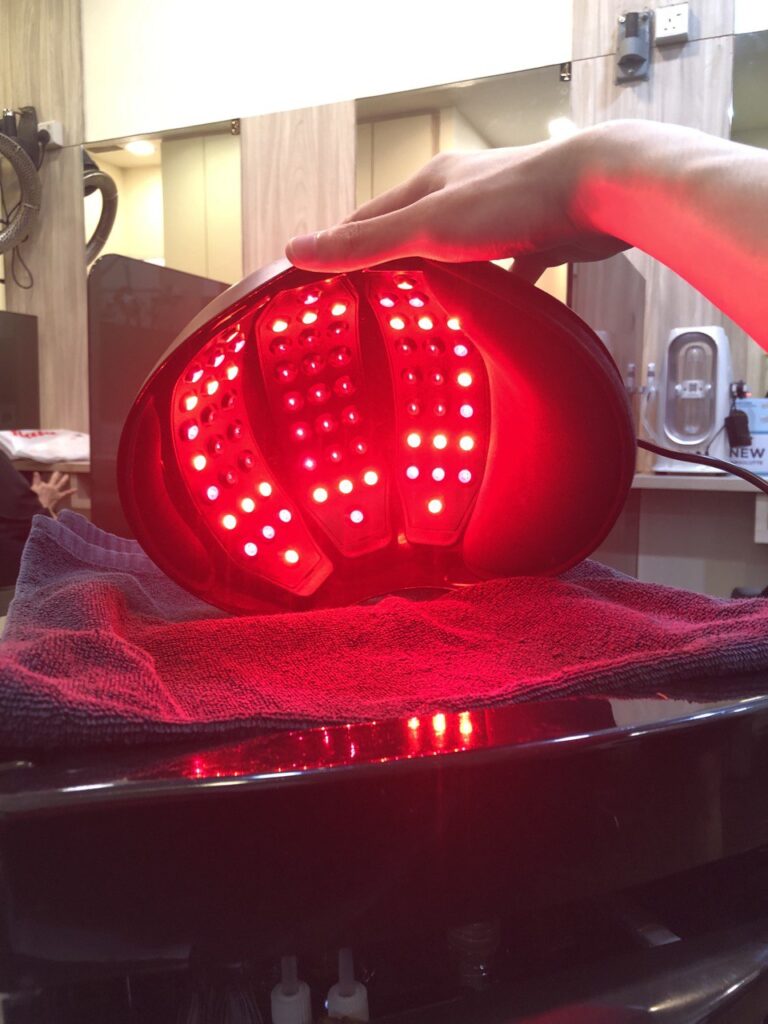 You would be forgiven for thinking it's a remnant of some crashed spaceship over in the United States, but no; this is a laser device designed to treat your hair follicles.
Apparently, it's said to reverse thinning hair, stimulate hair growth, increase density and fullness and revitalise damaged hair.
Well, maybe you're right; it sounds too good to be made by humans.
But anyway, I was given the laser treatment, and it felt pretty… nifty.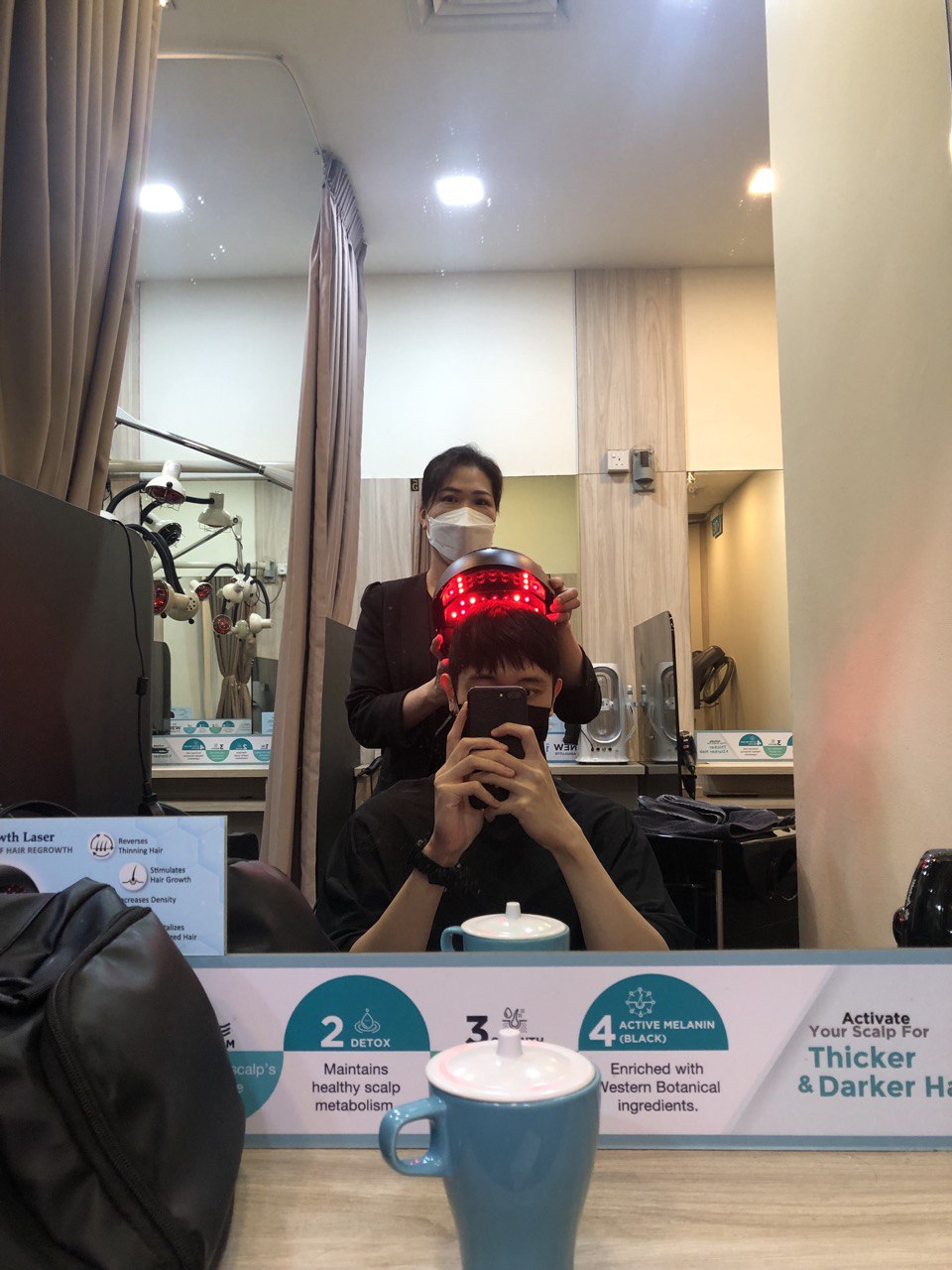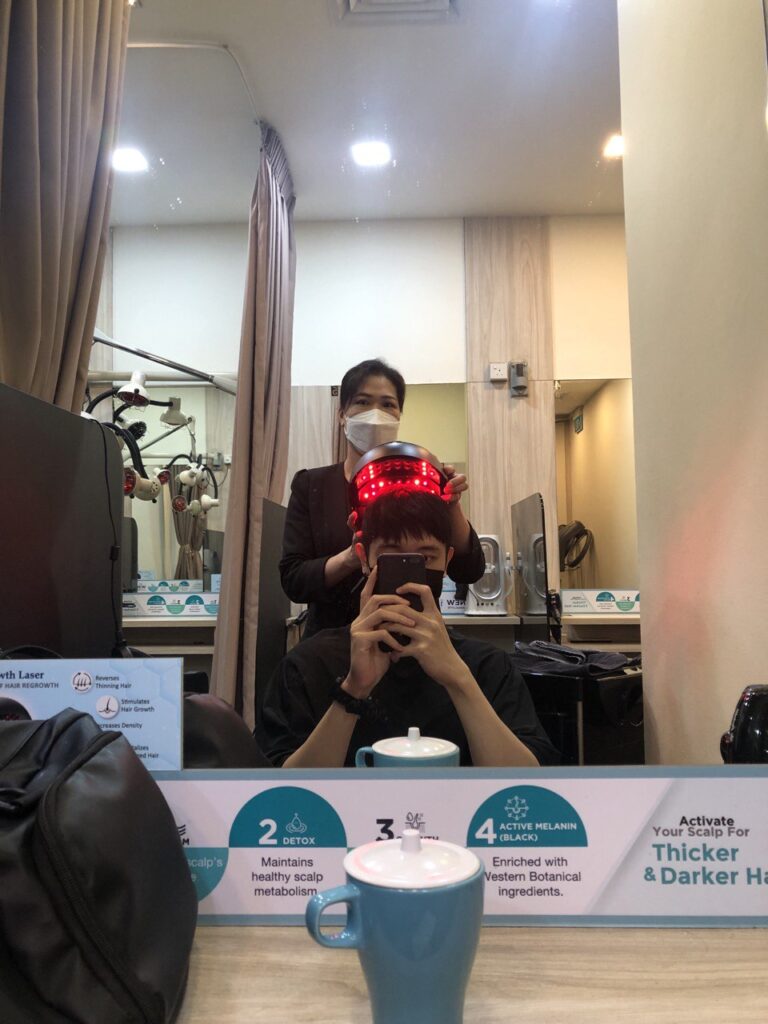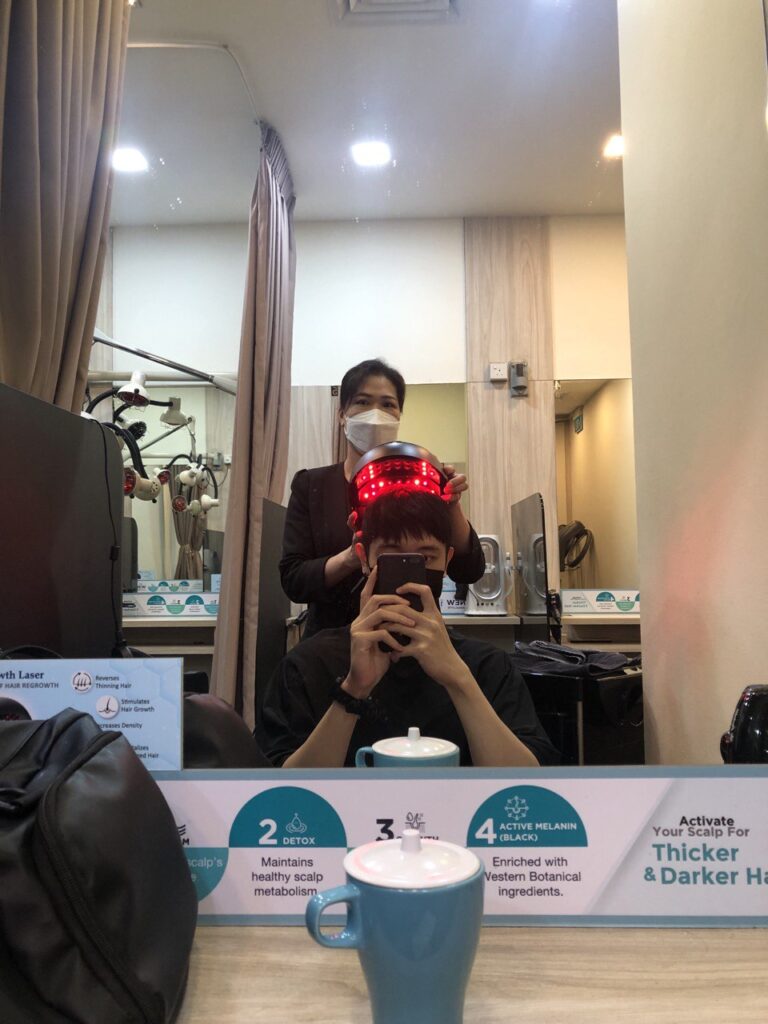 I had to stay still for 18 whole minutes, and I'm not going to lie; it felt a little stiff, balancing the gigantic alien-looking tech on top of my head. But if it meant renewed and re-energised hair follicles, I was down for it.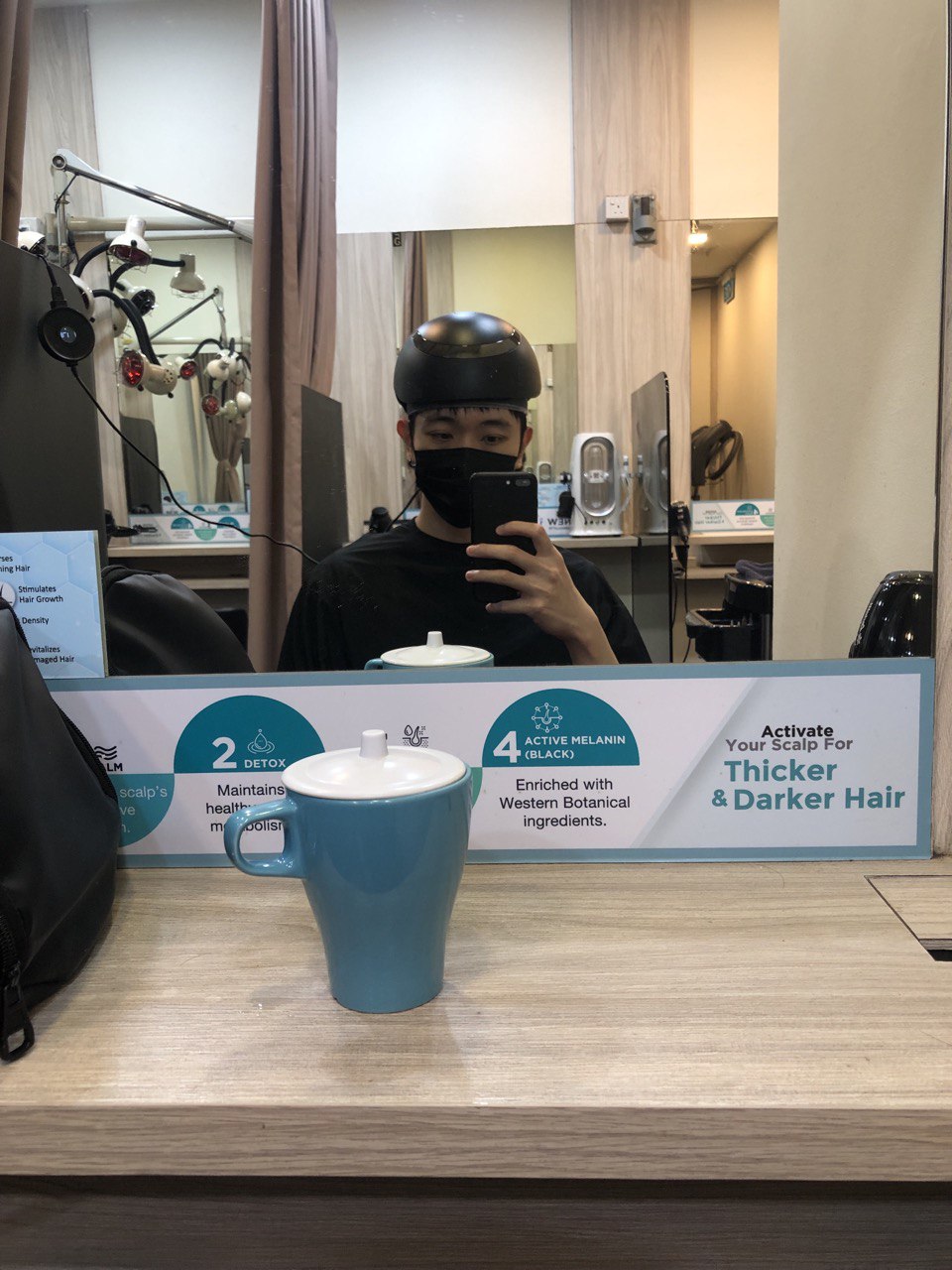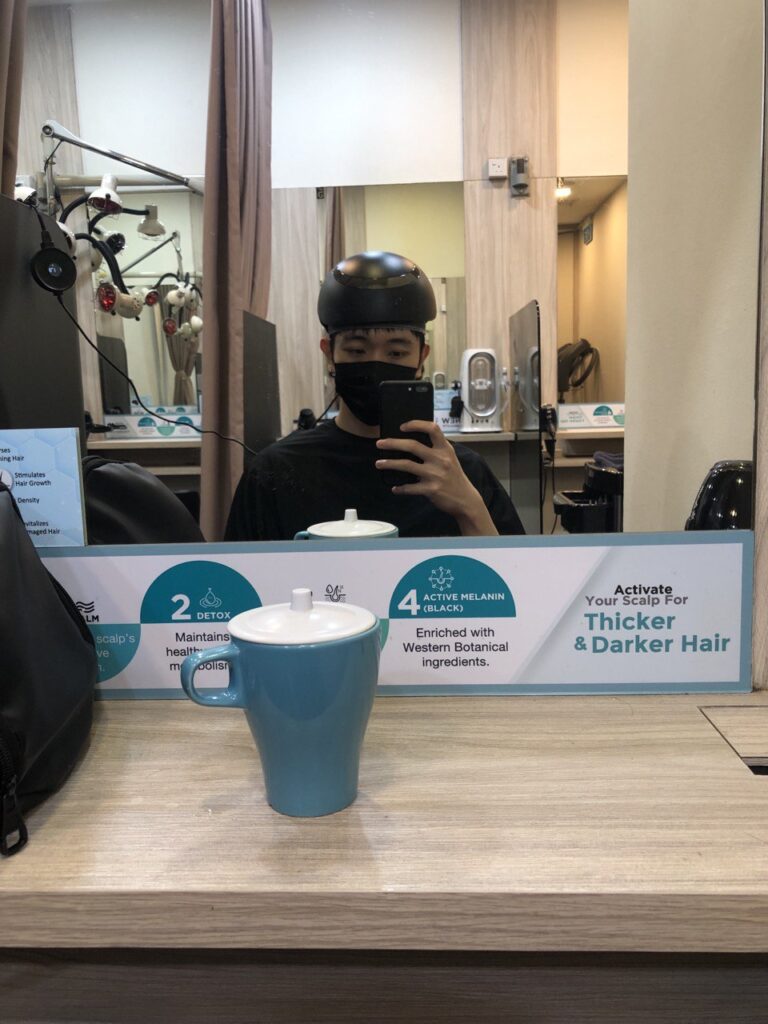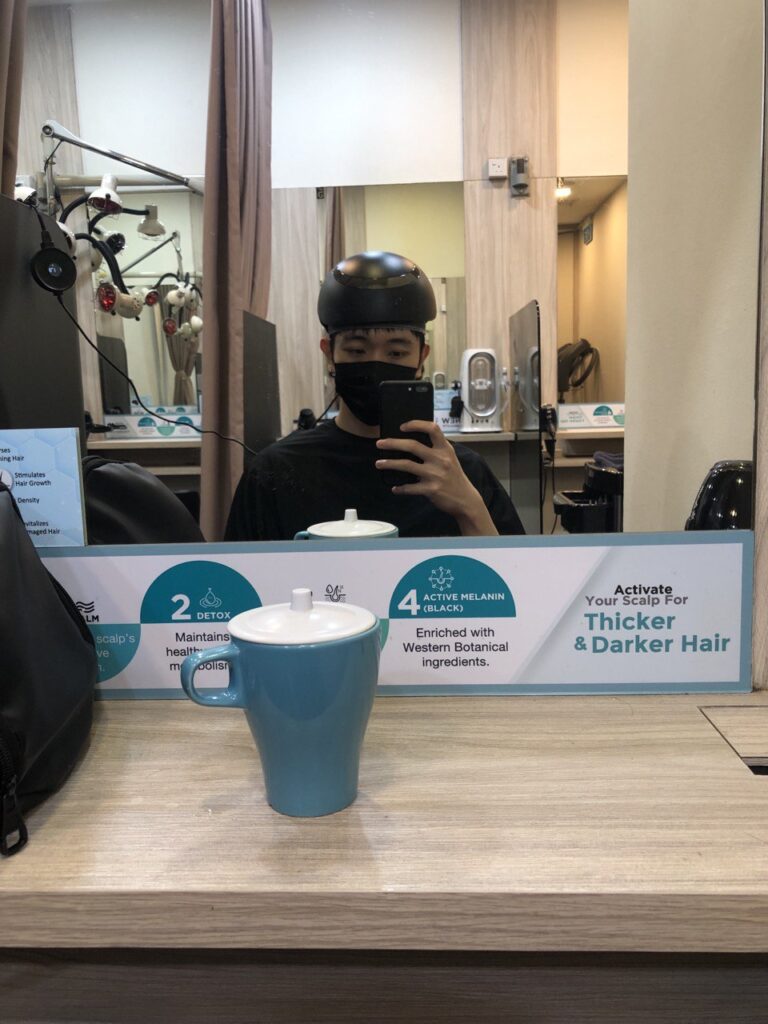 All for the hair.
Oh, and it emits a special low-level, non-invasive, safe laser, so you don't have to worry.
New Results
After everything had concluded, it was back to the consultation room at the side, where my scalp was scanned again for the new state of my head.
And boy, what a difference it was.
In case you've forgotten, this was what my scalp looked like.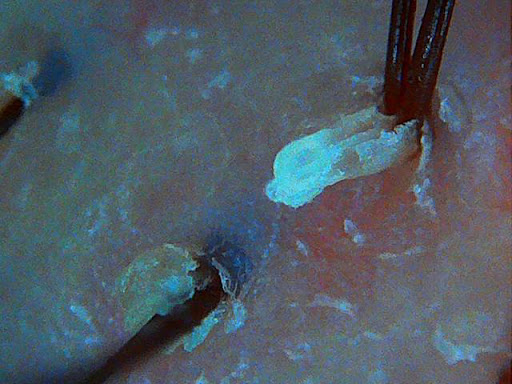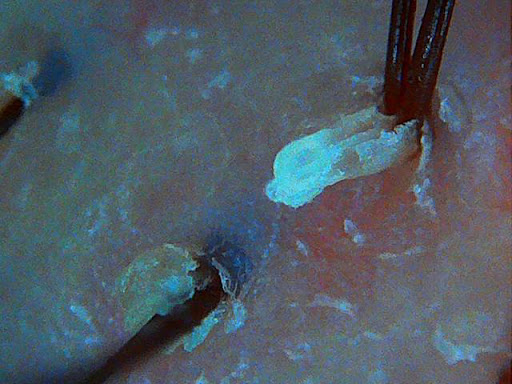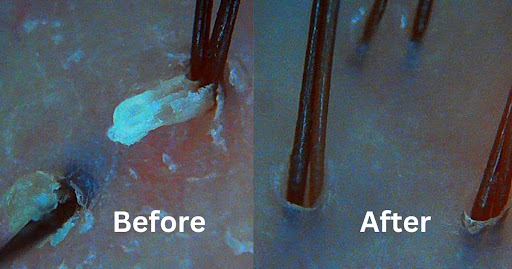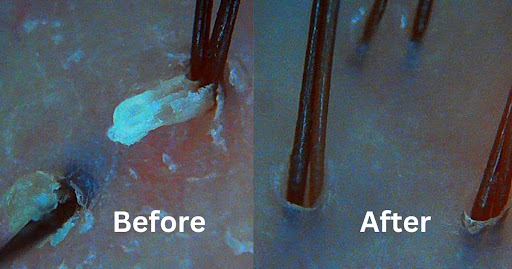 What a major difference, and it was just one hair treatment session.
One can only imagine how much of a difference multiple sessions would make.
Promotional Offer
So, whether you are a guy or a lady, if you're struggling with hair loss, you don't need to hide away anymore. Head on down to Topp Care and they will help you restore both your hair and your confidence so you can be the best version of yourself.
With Topp Care's Hair Loss Prevention Treatment, hair loss will be prevented and hair growth will be boosted, thus resulting in refined and revitalised follicles with stronger and healthier hair. Other benefits include the elimination of bacteria, fortification and thickening of hair, promotion of blood circulation and more!
While it may seem daunting for a first-timer, I'm here to tell you that it doesn't have to be. Topp Care's hair & scalp specialists are friendly but non-invasive, and you'll have a comfortable, relaxing time as you try to sort out whatever hair annoyances you might have.
So don't say bojio. 🙂
It's only $40 and it comes with a free Botanical Lotion! You can book a session by clicking here, or WhatsApp Topp Care here (at 9150 8917) to book an appointment.
This article was first published on Goody Feed and written in collaboration with Topp Care.