Now that Halloween's over, there's only one month left before the Christmas carols start playing and the year-end holidays go into full swing. 
Whether you're looking for festive gifts for your loved ones, searching for some self-care products to unwind for the holidays, or rushing to get your look together in time for a year-end party with friends, Guardian has you covered.
From 2 November to 29 November, Guardian has a wonderful line-up of back-to-back sales and offers to help you Glow Up For The Holidays!
What's more, customers can enjoy a 30% discount for over 3,000 hair and skincare products, and a special 3 For 2 Mix and Match Offer for Over 1,000 Health Items during this period.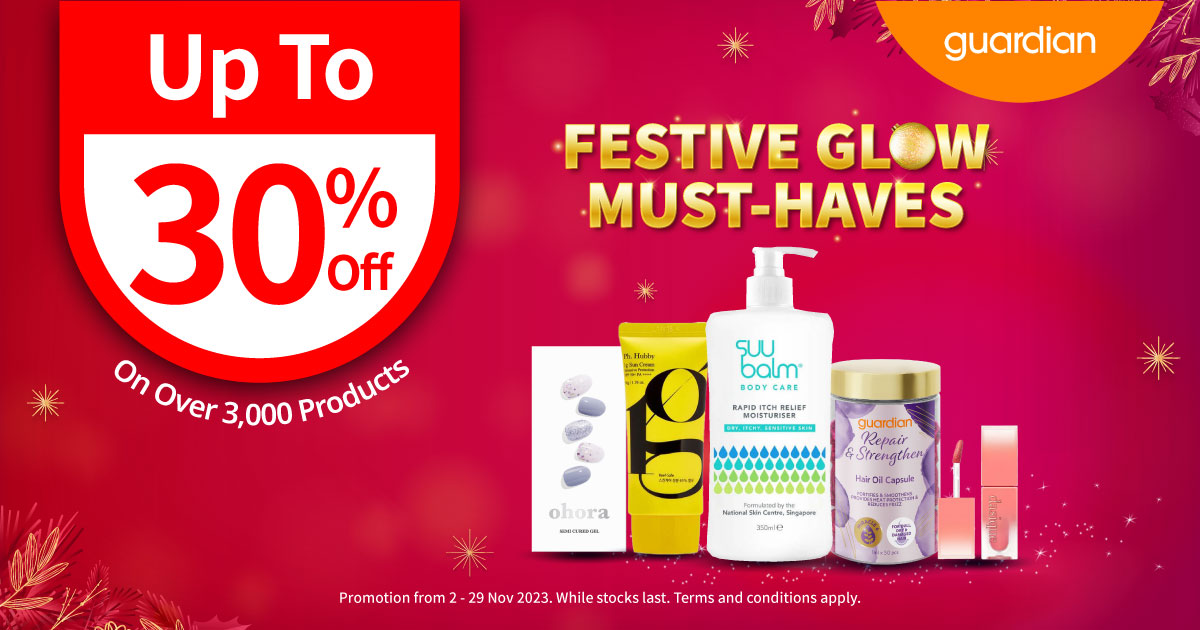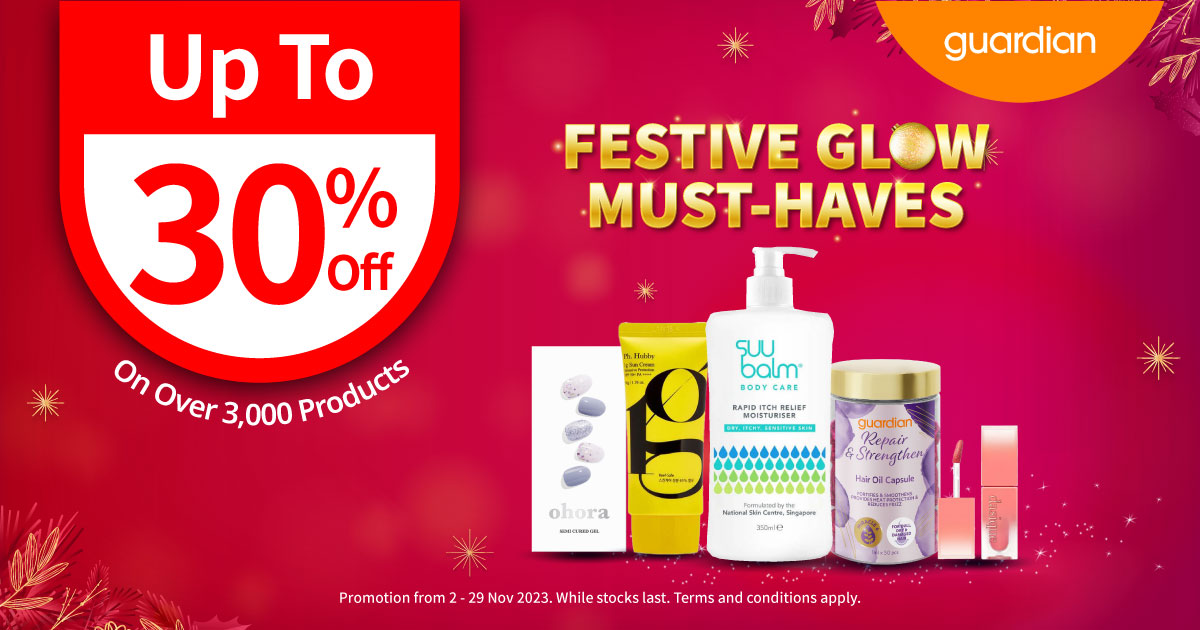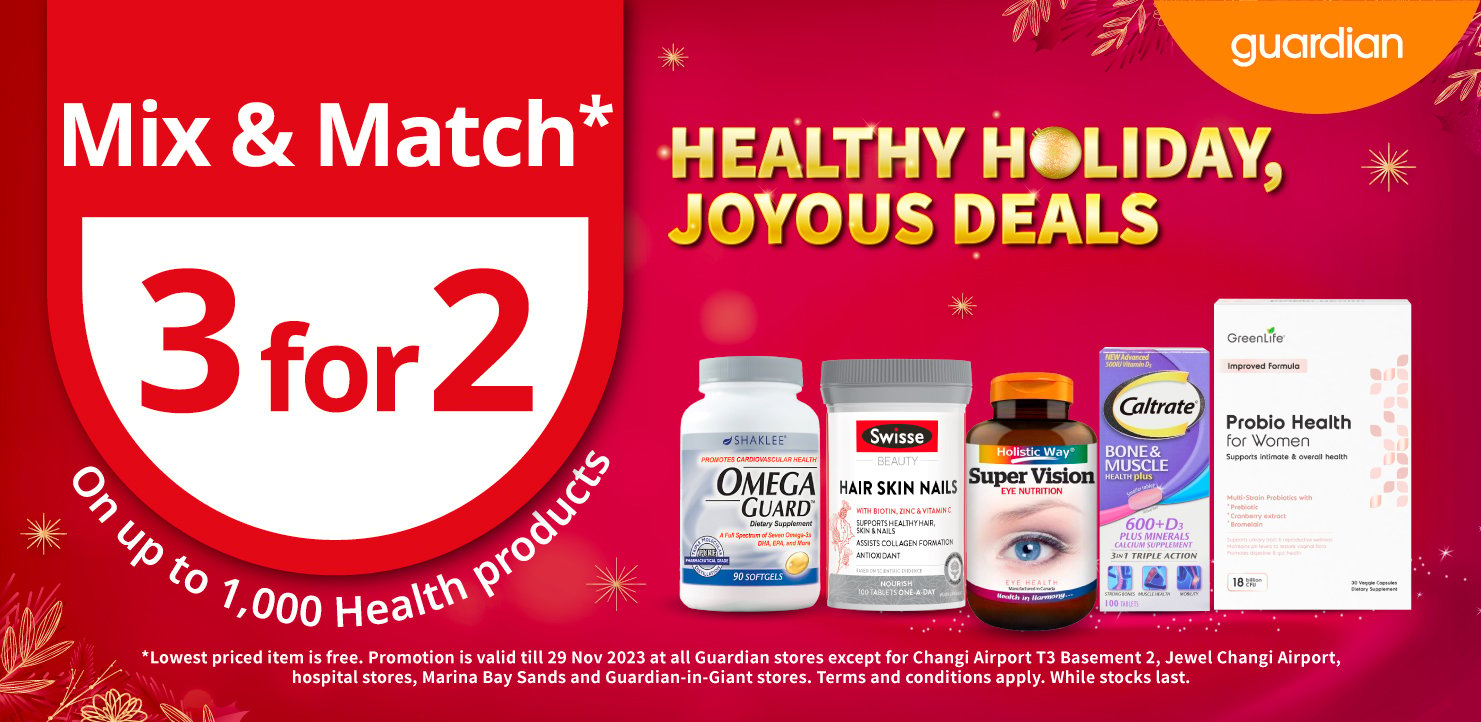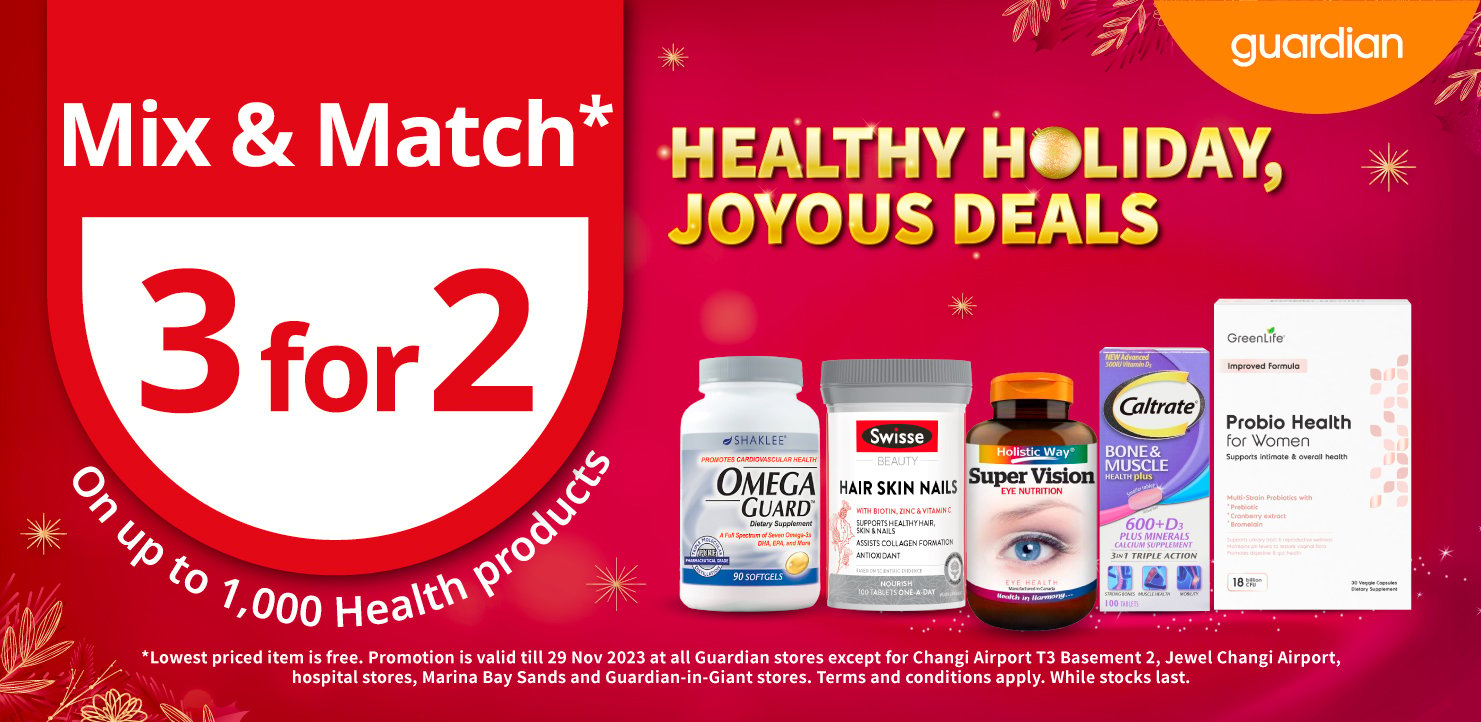 However, most of these promotions may not apply to stores in Changi Airport, Jewel Changi, Giant Supermarket, Gleneagles Medical Centre and Marina Bay Sands, so it might be better to stick to your regular neighbourhood Guardian stores.
11.11 Super Deal From 9 November to 13 November
From 9 November to 12 November, there's a buy-one-get-one-free promotion that is applicable to both online and offline stores, so you can get one for yourself, and keep the other one as a Christmas present for your friends!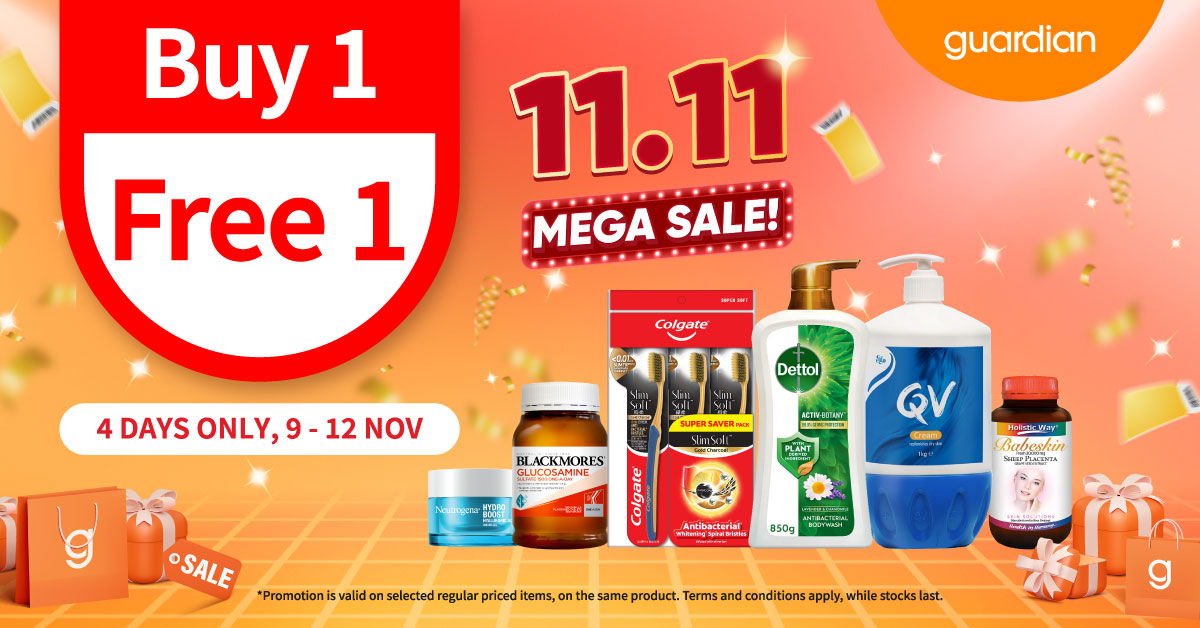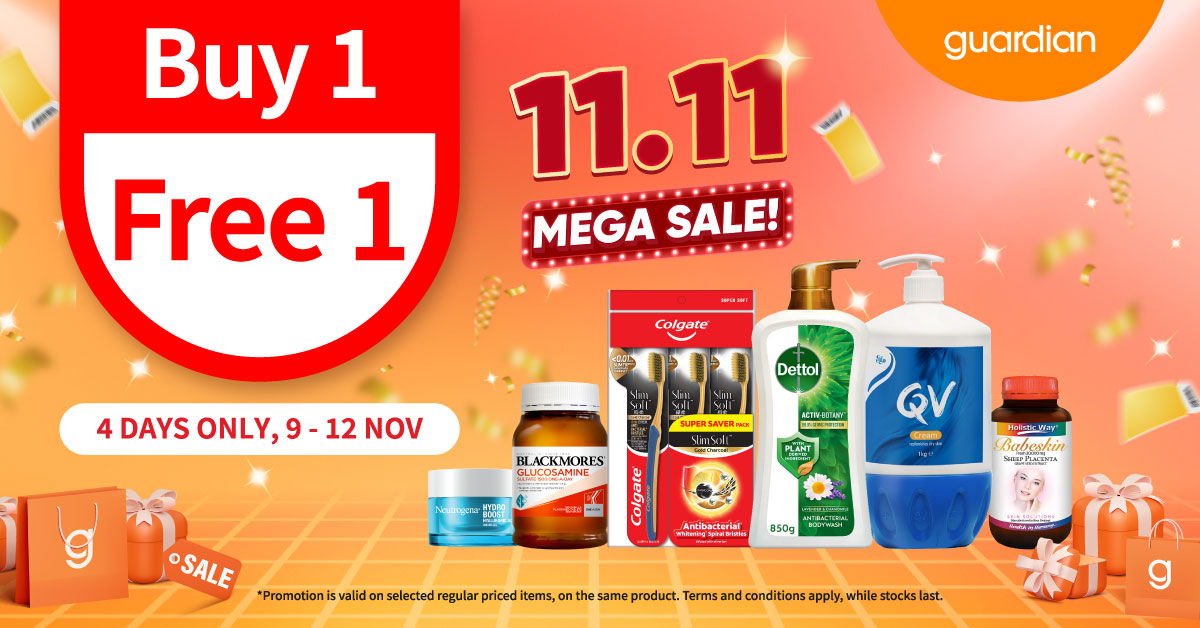 Online shoppers of Guardian are also entitled to a sweet treat with Guardian's Online Exclusive 11.11 Super Deal.
Be sure not to miss out on the special promo codes to be used on the official Guardian online store that are valid from 11 November to 13 November to get up to $60 off your purchase!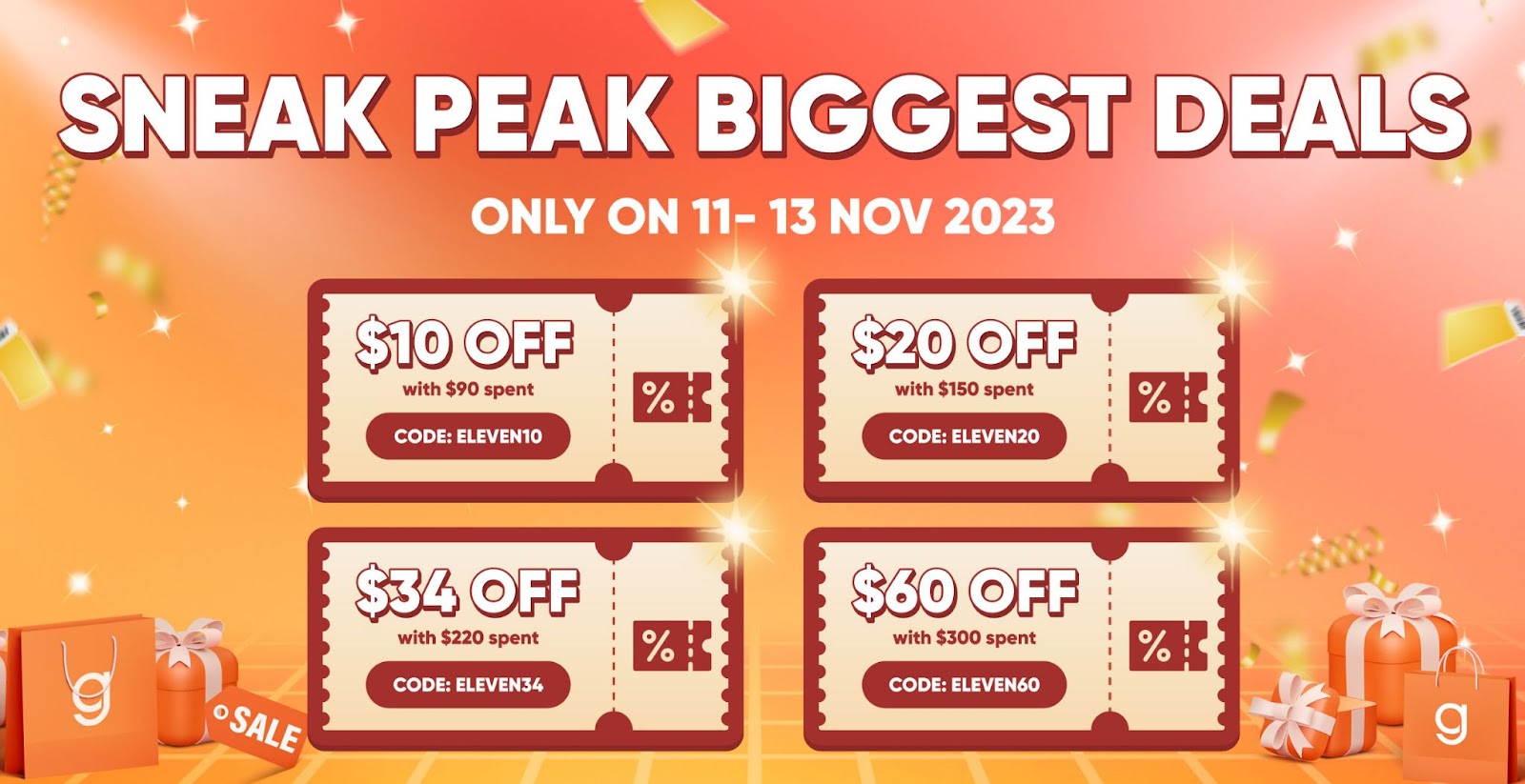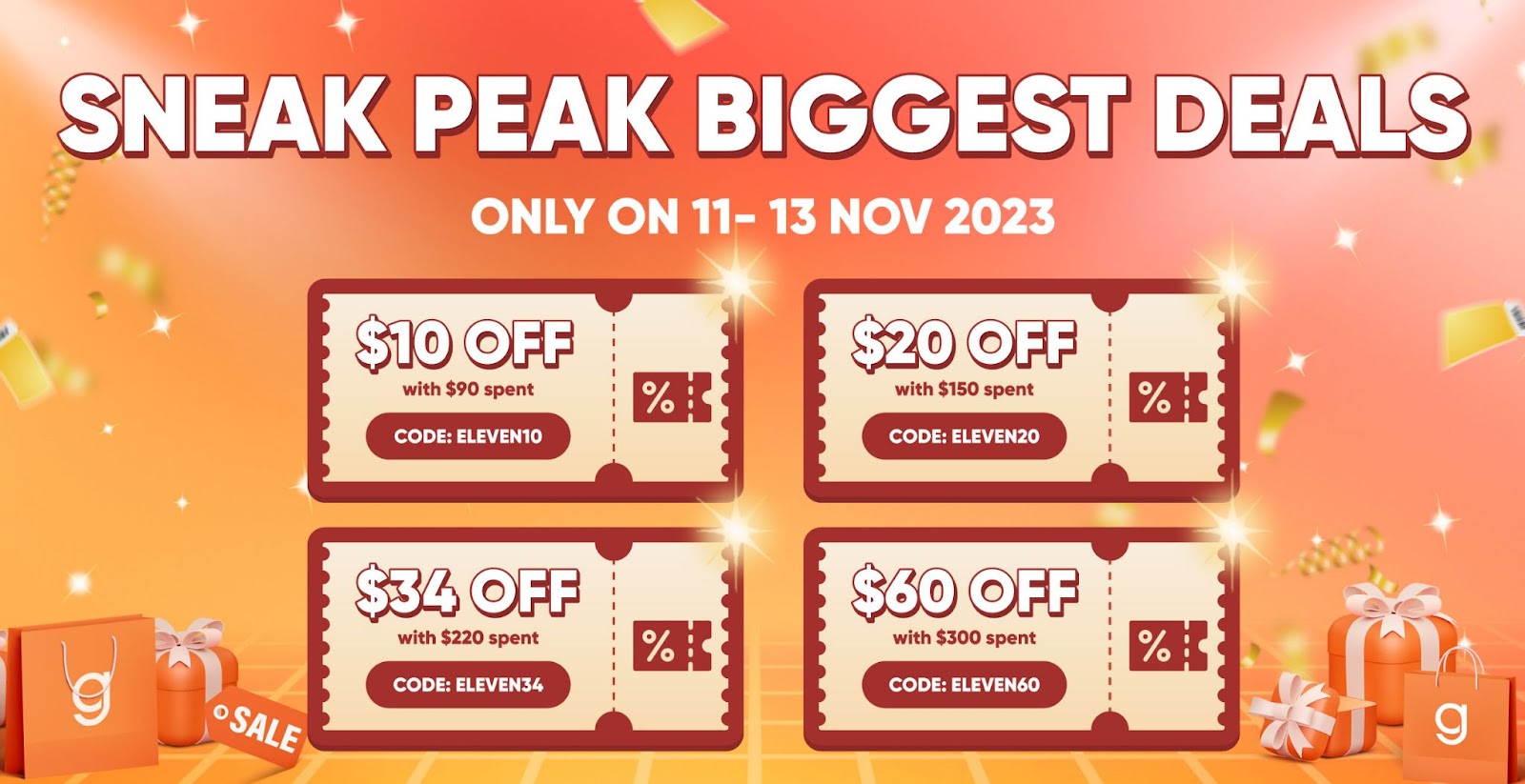 In case you can't see the image, here are the promo codes:
$10 off $90 spent = ELEVEN10
$20 off $150 spent = ELEVEN20
$34 off $220 spent = ELEVEN34
$60 off $300 spent = ELEVEN60
You're welcome!
yuu Member Can Still Benefit from yuu Points
If you're not a yuu member yet, Phua Chu Kang would've come in and say, "Eh, don't play play, join for more benefits!"
You can still earn yuu Points while enjoying those deals—which Phua Chu Kang would probably say, "Eh, win win leh!"
Lest you're unaware, as a yuu member, you'd get 1 yuu Point for each $1 spent in Guardian, and these points can redeem rewards, or even used to offset your purchase ($1 for 200 yuu points) in participating retail outlets!
Simply download the app here.
This article was first published on Goody Feed and written in collaboration with Guardian Singapore.