Craving for a good night's sleep without tossing and turning due to the buildup of heat between your body and the mattress?
Wish that you can wake up one morning without groaning about your backache?
Given Singapore's current warm weather, having a mattress that'll remain cool while you sleep is no longer a want, but a need.
For folks looking to change a mattress, the Four Stars Annual Brandfest Sale may just be what you need.
Four Star Annual BrandFest Sale Happening From 16-20 Aug 2023
Founded in 1968, Four Star is a homegrown company that wants to provide better rest at affordable prices.
For its Annual BrandFest Sale this year, customers can enjoy half price discount on the following items storewide:
Premium MattressesBed framesStorage bedsBedsheetsPillowsand more
Here's a sneak peek at the crazy prices:
Pocketed spring mattress:Single size — from S$199Super single size — from S$299Queen size — from S$399King size — from S$499Bed frame, storage bed, and pull-out bed — from S$199
Other than cheaper prices, Four Star is also throwing in plenty of freebies and perks to enhance the festivities.
This includes free delivery, free taxi claim upon checkout, free parking, 0% interest instalment plan for up to 12* months (for major credit cards), GST absorption, and free gifts with purchases.
Here's an idea: if you're looking to furnish your newly-bought home, get some Four Star beds and a free air fryer for your kitchen.
A Sneak Peek at Some of Their Items
Here are some of the items you can expect at the sale:
Detense Arcticsilk (Cooling and Anti Static Mattress)
The name of the mattress sounds out of this world, but so are its functions, apparently.
The Detence Articsilk Advanze Aire Flex mattresses provide a luxurious silky sleep experience. The silk feels eco-fibers also help the mattress disperse heat fast and stay cool.
Equipped with technology approved by the Japanese Industrial Standard Committee, the mattress ensures maximum breathability and durability
This means you no longer have to wake up in the middle of the night sweating.
The mattresses is also claimed to be able to reduce stress and muscle tension by discharging static electricity from human bodies.
Benefits in a nutshell:
Regulate body temperature and prevent overheatingForm better and deeper sleep which results in better concentration during the dayDecrease feelings of stress and nerve discomfortPromote deeper sleep and less movement by discharging static electricityRepel dust due to anti-static function
Chiro+ Series (Back Care Mattress)
For folks who require a bit more TLC for their spines, the Chiro+ Series may be the dream bed you're looking for.
It's specially designed to provide orthopedic posture support and is extremely firm so it can help alleviate pain and discomfort to the spine.
As one of the members of the World Federation of Chiropractic, Four Star has developed and engineered the Chiro+ series to solve sleep problems that result from uncomfortable sleeping surfaces and uneven mattress pressure distribution.
Benefits in a nutshell:
Provide maximum spinal and posture support while sleeping Relieve minor back pain, shoulder pain, discomfort, and stiffness caused by uncomfortable sleeping surfaces Promote fatigue relief using organic cotton Add strength and durability to the side support using high-density foam encasement Reduce the negative impact on the environment using eco-efficient materials Repel dust mites and prevent allergic symptoms
Tencel Series
For folks with sensitive skins, the Four Star Tencel Series may be suitable for you. The mattresses are naturally hypoallergenic and resistant to dust mites and other allergens.
The memory foam reduces disturbance caused to your partner via motion transfer. It also helps to prevent the growth of bacteria and other microorganisms that causes skin irritation.
The mattress series also comes with cooling technology that is perfect for Singapore's weather.
Benefits in a nutshell:
Prevent allergies and the growth of bacteria Maximize skin comfortableness using Tencel fabric Relieve pressure as memory foam molds to the shape of the human body, which helps distribute weight evenly and reduce pressure points Eco-friendly as Tencel fabric is made from renewable resources
Ergonomic Smart Technology Bed (New Arrival)
If you've watched Korean variety shows, specifically Mom's Diary, you may have seen Kim Jong Kook's bed, which can transform into a variety of elevation with the tap of a remote.
For those who's always wanted an experience like this, you can get it at Four Star.
The Four Star Ergonomic Smart Technology Bed blends cutting-edge technology with superior comfort.
Matched with Four Star Memory Foam Mattress, the bed can be adjusted to your most comfortable posture to improve overall blood circulation and health.
Benefits in a nutshell:
Reclinable features with memory mode for head and foot placements Multiple massage intensities with timer mode Control the bed with a Bluetooth remote or a smartphone app 10-year structural warranty, 1-year motor warrantyChild safety lock, flashlight, and USB charging port
Bed Frames 
It's not just mattresses; Four Star also sells designer bed frames and storage beds with prices starting from S$199.
The bed frames are fitted to Divan bases made from durable and sturdy wooden frames, and customers can choose between synthetic leather and fabric materials, or wooden and metal legs
Storage Bed and Pull Out Beds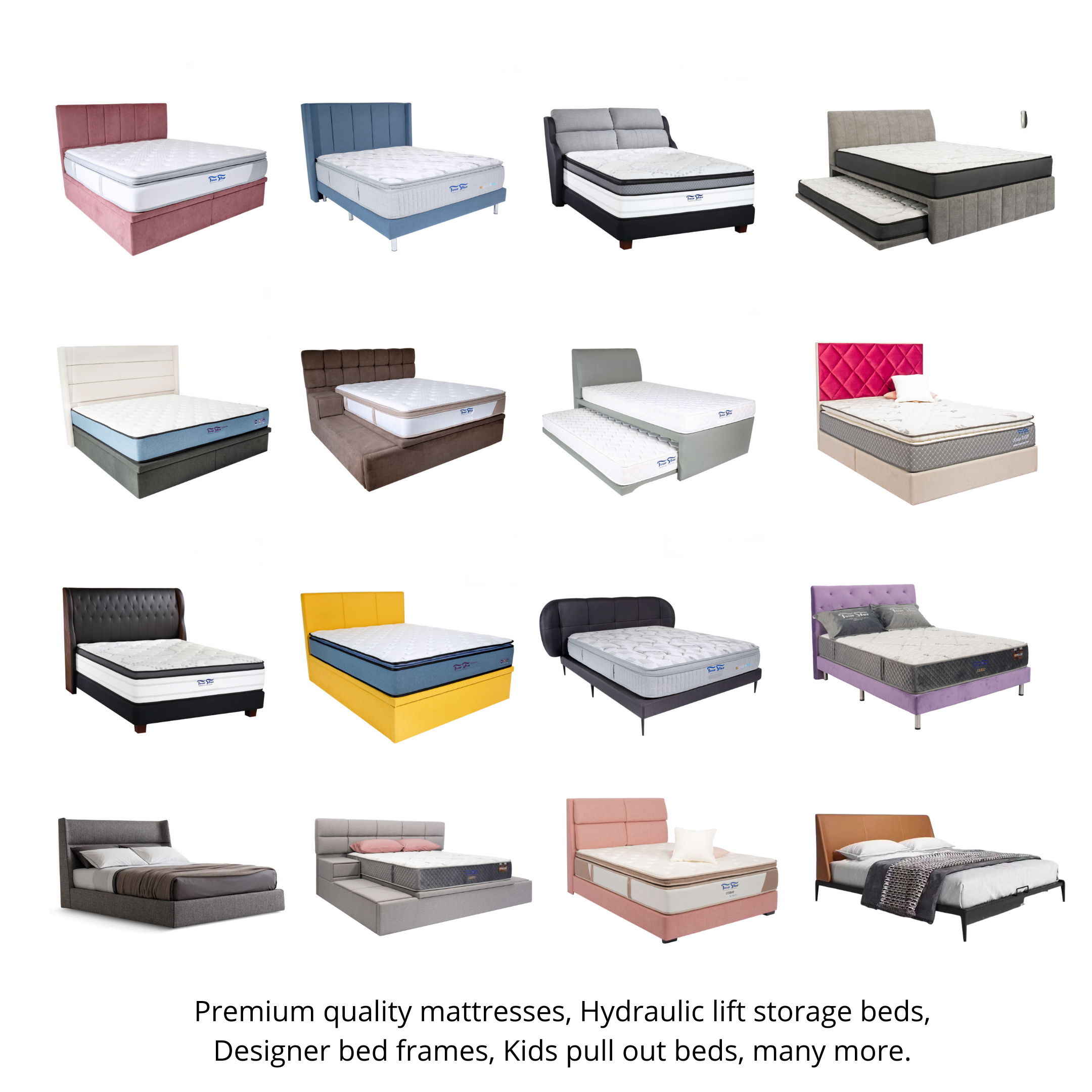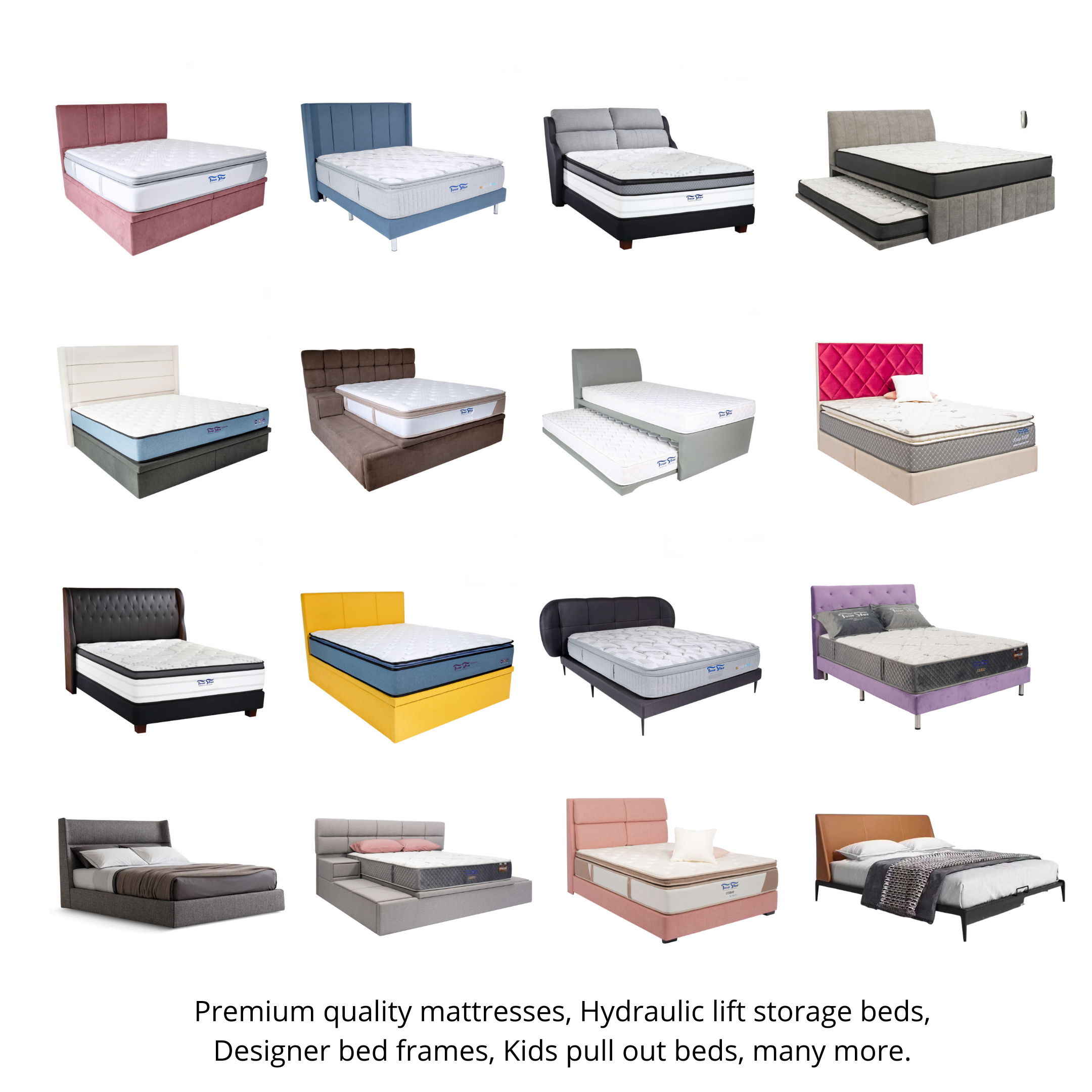 Four Star's storage bed frames come equipped with a German Hydraulic lift system that makes it easy for customers to lift and store their belongings.
The system comes with a 10-year warranty.
There are a few configurations available for storage beds:
Lift up Bed Storage bed with drawers Storage bed with side cabinets 
Other than storing items, you may want to opt for a pull out bed for children sharing the same room.
Beddings
Sometimes, improving your sleep experience doesn't mean you have to spend thousands of dollars.
Sometimes, all you need may be as simple as a change in beddings.
From silky soft bamboo and Tencel sheets to new pillows (normal, memory, latex) and a brand-new bedsheet set, you can get all that (and more) from S$9.90 at the Four Star Annual BrandFest Sale.
For example, you can Epitex pillows from $18 and fitted bedsheet from $24.90!
So What Are You Waiting For?
Time to put aside some time and make your way down to the Four Star Annual BrandFest Annual Sale.
Here are the details:
When: 16-20 Aug 2023, 10am – 9pm dailyAddress: 6 Ubi Rd 1, Wintech Centre, Level 1 Singapore 408726Mattress Hotline: 8683 9906