---
s
---
The Ultimate Guide to Moon-Gazing in Singapore: Where to Catch the Best Views this Mid-Autumn Festival
Mid-Autumn Festival isn't just about mooncakes; it's about a full moon, too.
This year, mark your calendars for 29 September to bask in the glow of the fullest and brightest moon.
Let's embark on a moonlit adventure to the best spots in Singapore where you can enjoy moon-gazing at its finest as we look at the nine best places to look at the moon (just don't point at it).
Springleaf Nature Park: A Moonlit Sanctuary in the Concrete Jungle
Once a humble kampung and rubber plantation, Springleaf Nature Park has transformed into a haven for moon enthusiasts.
Opened in 2014, it is nestled near the Central Catchment Nature Reserve, offering a rich biodiversity that is home to over 80 species of resident and migratory birds. Quite a feat in Singapore's "concrete jungle", wouldn't you agree?
Springleaf stands as a beacon of tranquillity amidst the city's hustle and bustle, famed for being one of the least light-polluted spots in Singapore. It's the go-to place for astronomy clubs and a perfect spot for those residing in the North to catch a glimpse of the moon at its brightest.
Location: 1230 Upper Thomson Road, Singapore 787129Park lighting hours: 7pm-7amCarpark opening hours: 24 hours daily
Seletar Rocket Tower: Step Back in Time and Reach for the Moon
Can you imagine a moon-viewing experience in a place that has stood the test of time since 1920? The Seletar Rocket Tower offers just that.
Situated within the Upper Seletar Reservoir Park, this iconic landmark promises a scenic view that is worth the 6-storey climb.
Location: Along Mandai Road Track 7, off Mandai RoadOpening hours: 24 hours
The Pinnacle@Duxton: A Sky-High Moon Viewing Experience
In the heart of Tanjong Pagar stands the towering Pinnacle@Duxton, an architectural marvel that has won accolades both locally and internationally. This isn't just any HDB, it's a moon-gazing hotspot that promises an unforgettable experience.
---
s
---
Though the Skybridge at level 50 is no longer open to the public, if you happen to know a resident, you might just score an invitation to a moon-gazing party with a view that's nothing short of spectacular. Just remember to play it cool, we wouldn't want to alert the security, would we?
Or if you have $1 million…#justsaying
Location: 1G Cantonment Road, Singapore 085301Opening hours: 6am-9.45pm
Lorong Halus Bridge: A Moonlit Stroll Down Memory Lane
For the North-Eastern folks, the Lorong Halus Bridge is not just a bridge, it's a gateway to a moonlit wonderland. Once a landfill site, it has blossomed into a wetland sanctuary that treats rainwater and offers a spectacular view of the moon.
As you stand on the bridge, with the expansive sky stretching on both sides, you might find yourself cracking a joke or two about the "moon river" that flows beneath. But remember, no cycling over the bridge, we wouldn't want to moonwalk into any accidents, would we?
Location: Lorong Halus Wetland, 326 Lorong Halus, Singapore 536587Opening hours: 24 hours daily
Marina Barrage: Where Moon-Gazing Meets Picnic Fun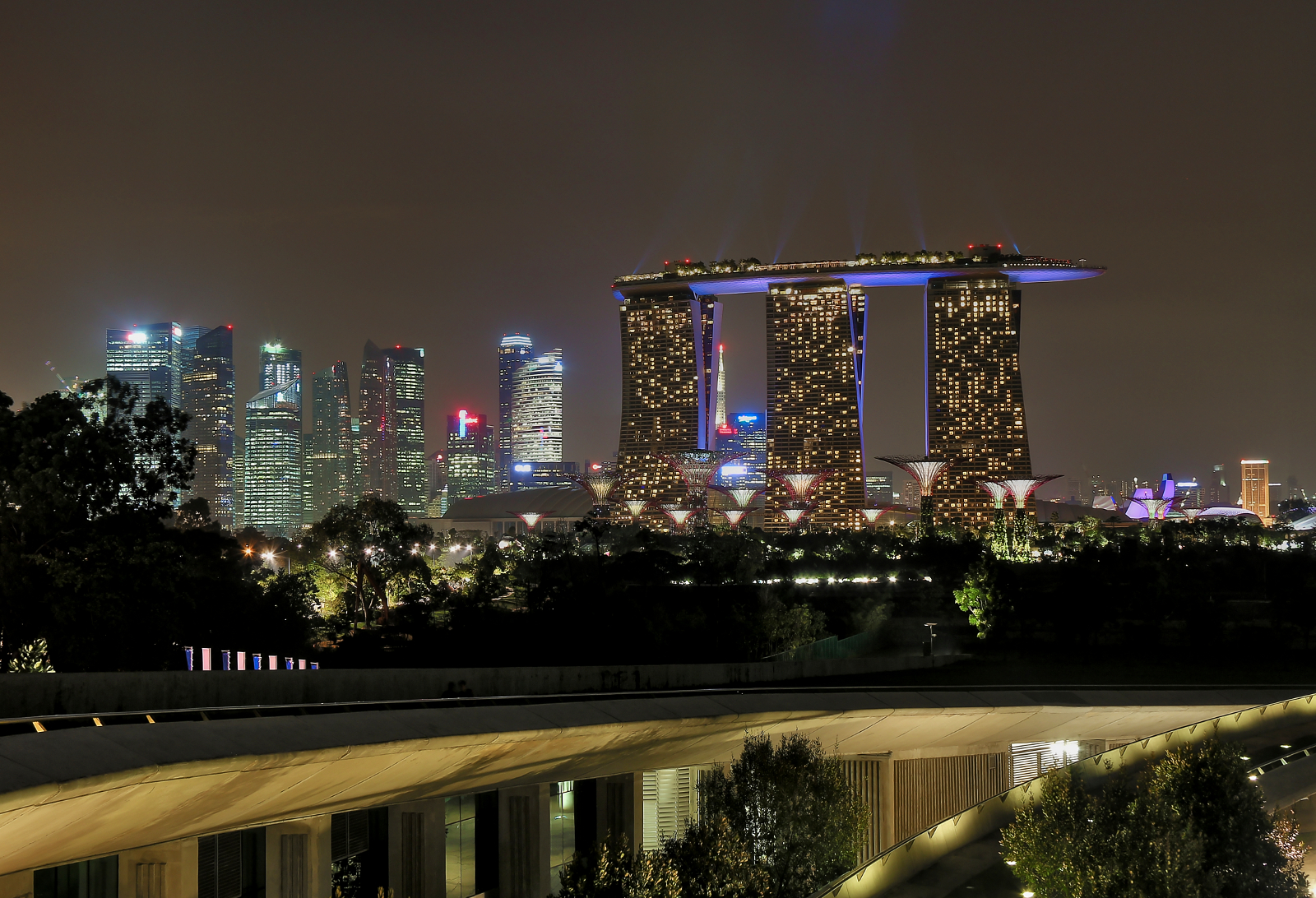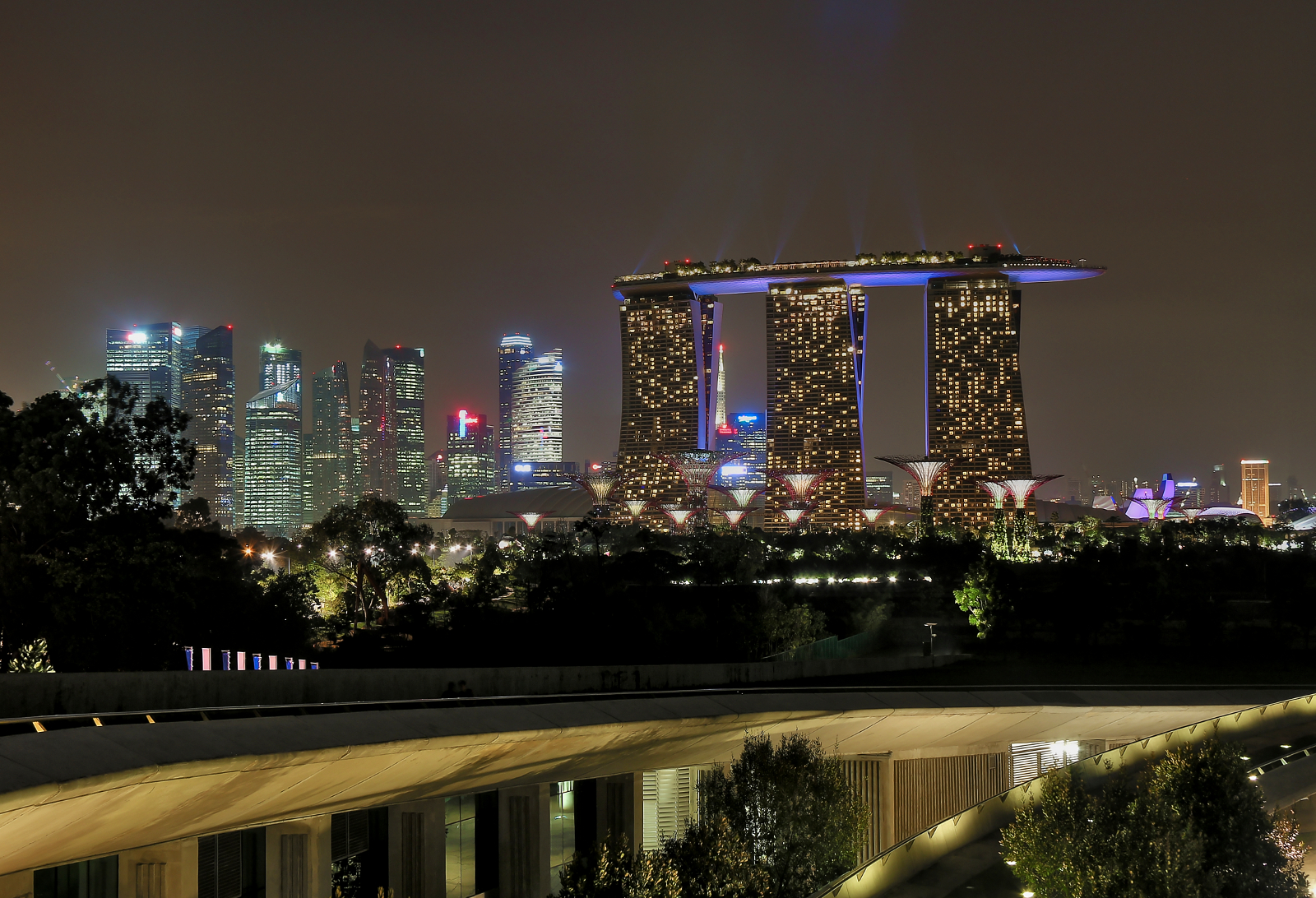 Ah, Marina Barrage, the place where even the moon likes to hang out during the Mid-Autumn Festival! This spot is not just a reservoir; it's a recreational space where you can enjoy one of the best open-air views in Singapore. And guess what? It's free!
Why not make it a moonlit picnic? Bring along some mooncakes or perhaps a "moonlight kueh" to munch on as you bask in the moon's glow. It's a place where the moon seems to say, "Why hello there, fellow Singaporean!"
Location: 8 Marina Gardens Drive, Singapore 018951Opening hours: 24 hours daily
---
s
---
Changi Beach Park: A Rustic Retreat Under the Moonlit Sky
Remember those family trips to Changi Beach Park? Well, it's time to relive those memories, but with a moonlit twist! This rustic locale offers a 3.3km stretch of beach where you can enjoy a cool night's cycle or a relaxing stroll along the Changi Point Coastal Walk, all under the watchful eye of the moon.
Location: Nicoll Drive, Singapore 498991Opening hours: 24 hours daily
East Coast Park: A Celestial Symphony by the Sea
East Coast Park is not just a park; it's a celestial theatre where the moon puts on a grand performance each year during the Mid-Autumn Festival. With the waves serenading you and the moon casting a silvery glow on the waters, it's a place where romance and astronomy meet.
So, grab your loved ones and head to East Coast Park for a moonlit rendezvous that's out of this world.
Location: E Coast Park Service RoadOpening hours: 24 hours
Dusk Restaurant & Bar: Dine Under the Moon's Embrace
Imagine dining 100m above sea level with the moon smiling down at you. At Dusk Restaurant & Bar, you can enjoy a sumptuous meal with a side of moon-gazing. Whether you're sipping on a glass of wine or indulging in a hearty meal, the moon adds a magical touch to your dining experience.
---
s
---
If you're into it, you can take the cable car to reach the restaurant.
Location: Faber Peak Singapore, Level 2, 109 Mount Faber Road, Singapore 099203Opening hours: Monday to Thursday, Sunday: 4-11pm; Friday to Saturday: 4pm-2am
Marina Bay Sands Skypark: A Moonlit Soiree Above the City
If you're looking to splurge a little for a grand moon-gazing experience, Marina Bay Sands Skypark is the place to be. From 57 levels up, you can enjoy a panoramic view of the city and the sea, with the moon playing the starring role in the night's sky.
And don't forget to catch the Spectra, a free nightly water and light show at the Waterfront Promenade. It's a place where the moon and the city lights dance together in a celestial ballet, creating a spectacle that's truly mesmerizing.
Location: Level 57, Hotel Tower 3, 10 Bayfront Avenue, Singapore 018956Opening hours: 11.30am-8pmPrices: $20 (Child aged 2 – 12 years), $26 (Adult), $23 (Senior Citizen over 65 years)
---
s
---